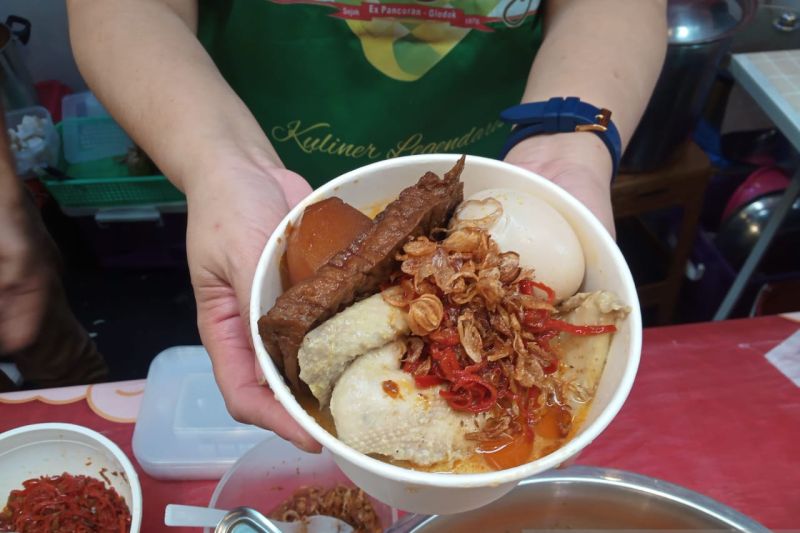 Jakarta (Rifyu.com) – A number of news on entertainment, lifestyle, technology and automotive channels that aired on Thursday (4/5) are still interesting and relevant to read again, starting from Maliq celebrating 20 years, to employees who are expected to increase literacy in the AI ​​era. Here's the summary.
1. Celebrating 20 years, MALIQ prepared 31 new songs and choreo for the concert
Celebrating its 20th anniversary, jazz-pop unit MALIQ & D'Essentials has specially prepared a track list, setlist, which consists of 31 selected songs as well as new choreography for two songs for the concert which will take place on Sunday (14/5) at Hall B3 and C3 JIExpo Kemayoran, Central Jakarta.
2. Tasting the Ci Eng ketupat, serve a blend of four different sauces
Ketupat Ci Eng serves ketupat with gravy which is a blend of four different types of gravy. Ketupat Ci Eng is one of 34 outlets present at the Chinatown Culinary Festival held by Mall Ciputra Jakarta, West Jakarta on Thursday.
3. The child of a smoker is four times at risk of experiencing respiratory problems
Central Jakarta RSCM pediatrician, Dr. dr. Nastiti Kaswandani, Sp.A (K) said that children who live with smoking parents or families have a four times greater risk of experiencing respiratory problems than those who do not live with smokers.
4. 50 units of Wuling Air Ev arrived in Labuan Bajo, ready to support the 2023 Asean Summit
Wuling Motors (wuling) once again supported the government's activities at the 2023 ASEAN Summit (Summit) on 9-11 May 2023 which took place in Labuan Bajo, East Nusa Tenggara, by fielding 50 Wuling Air ev units that had arrived at the event location.
5. Workers are expected to increase literacy in the AI ​​era
Firman Kurniawan, Observer for Culture and Digital Communication from the University of Indonesia (UI), said that society is expected to increase digital literacy amid the presence of artificial intelligence or Artificial Intelligence (AI).​​​​​​​
Reporter: Pamela Sakina
Editor: Siti Zulaikha
COPYRIGHT © BETWEEN 2023
source: www.antaranews.com