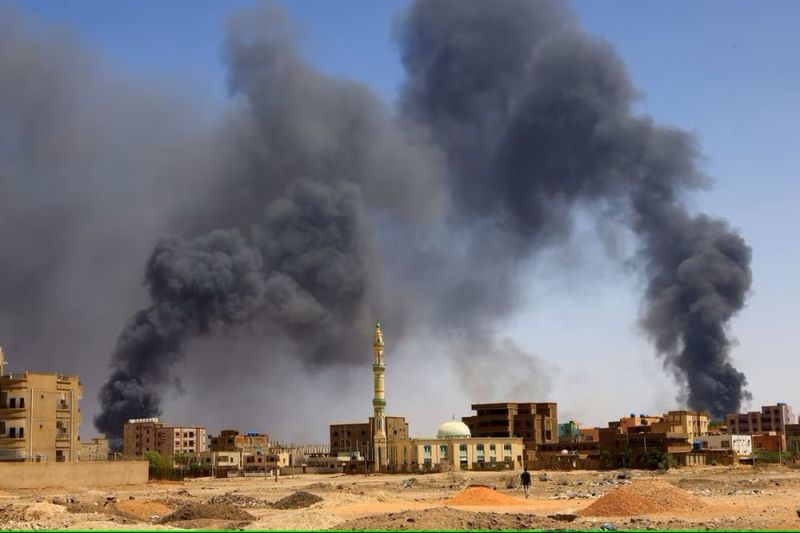 New York (Rifyu.com) – Fighting in Sudan has killed 190 children and left 1,700 injured, according to the United Nations Children's Fund, UNICEF.
The conflict-ridden African country has been gripped by weeks of violence due to fighting between the army and the Rapid Support Forces (RSF) paramilitary group.
"The situation in Sudan is slowly descending into disaster, and children are increasingly caught in the crossfire," according to a UNICEF statement.
"Children have lived amid terrifying violence for nearly three weeks, and countless families are currently fleeing to safety in Sudan and beyond its borders," UNICEF said.
Humanitarian workers have also been attacked, while humanitarian facilities, vehicles and supplies — including those of UNICEF — have been looted or destroyed, according to the statement.
The attacks are said to have compromised the organization's ability to reach children across the country to provide lifesaving health, nutrition, water and sanitation services.
The UN organization called on the warring parties in Sudan to comply with international law by ensuring humanitarian workers can operate on the ground to provide assistance to civilians in need.
The recent fighting has killed at least 550 people and injured more than five thousand others. The war also forced 100,000 residents to flee to neighboring countries.
Source: Anadolu
Also read: Airstrikes continue to occur even though there is a ceasefire in Sudan
Also read: UN: Commodity prices in Sudan are soaring
UN Secretary General: The Sudan conflict has the potential to spread to other regions
Translator: Yoanita Hastryka Djohan
Editor: Tia Mutiasari
COPYRIGHT © BETWEEN 2023
source: www.antaranews.com