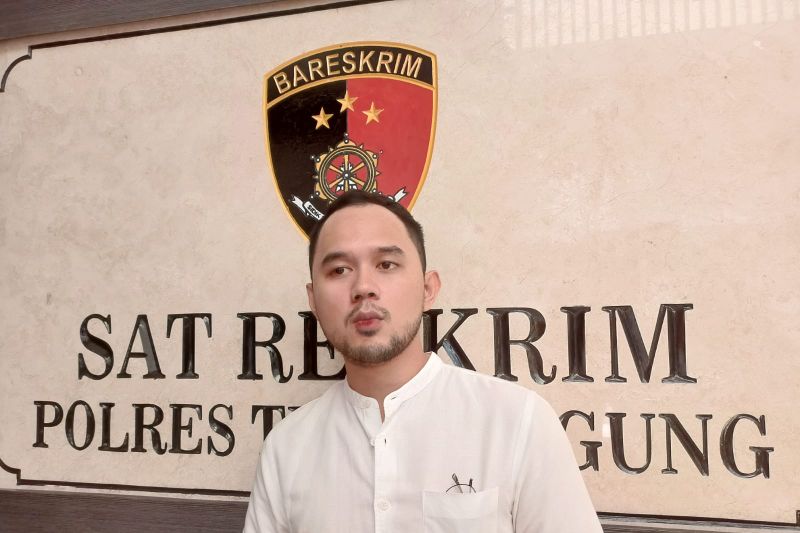 We have set his status as a DPO because he has been summoned three times and is always absent
Tulungagung, East Java (Rifyu.com) – Police officers from the Tulungagung Resort, East Java are hunting for AEY, one of four suspects in alleged corruption in the 2010-2015 National Community Empowerment Program (PNPM) funds since his status was set on the wanted list (DPO).
"We have set his status as a DPO because we have been summoned three times (to be examined as a suspect) but have always been absent," said Head of Criminal Investigation Unit of the Tulungagung Police AKP Agung Kurnia Putra in Tulungagung, Thursday.
The case, which is suspected of causing losses to the state's finances worth Rp. 8 billion, is now being developed. At least three people have been taken into custody with suspect status, because the police have found two pieces of evidence.
The results of police tracking, AEY is now abroad. The police have also sent AEY's disposition letter to the Immigration Office. AEY's DPO status has been issued since 2020.
According to the information, AEY is now in Singapore and has changed her appearance to look like a man.
The role of AEY and the three other suspects, all of them women, was to falsify data together, a fictitious group that was given a loan.
The results of the data falsification were enjoyed by the four suspects. Previously, three of the four suspects in the alleged corruption of revolving funds (SPP & UEP) in the 2010-2015 Rural PNPM Mandiri, Pagerwojo District, Tulungagung Regency, were jailed on Monday (15/5).
Their detention was carried out after the delegation of the second stage of the case was carried out. The three suspects referred to have the initials MR, Y, and FEN. Only AEY is still at large.
The modus operandi of the suspects was by applying for loans from 225 fictitious groups. In applying for a loan, as many as 225 of these groups had never proposed a loan.
The results of the fictitious loan are set aside to fund groups that receive assistance without going through special revolving meetings. Payments from groups that did not go through the deliberation went into the private pockets of the suspects.
For his actions, the suspect violated as regulated and was subject to criminal penalties in Article 2 paragraph (1), Article 3, Article 8 and Article 9 of Law Number 31 of 1999 concerning the Eradication of Corruption as amended and supplemented by Law Number 20 of 1999 2001 concerning Amendments to Law Number 31 of 1999 concerning Eradication of Corruption Crimes Jo Article 55 paragraph (1) to 1e Jo Article 64 paragraph (1) of the Criminal Code.
Also read: Convicted of corruption in PNPM Aru funds finally arrested
Also read: Corruptors of PNPM funds have reasons not to be paid
Reporter: Destyan H. Sujarwoko
Editor: Indra Gultom
COPYRIGHT © BETWEEN 2023
source: www.antaranews.com