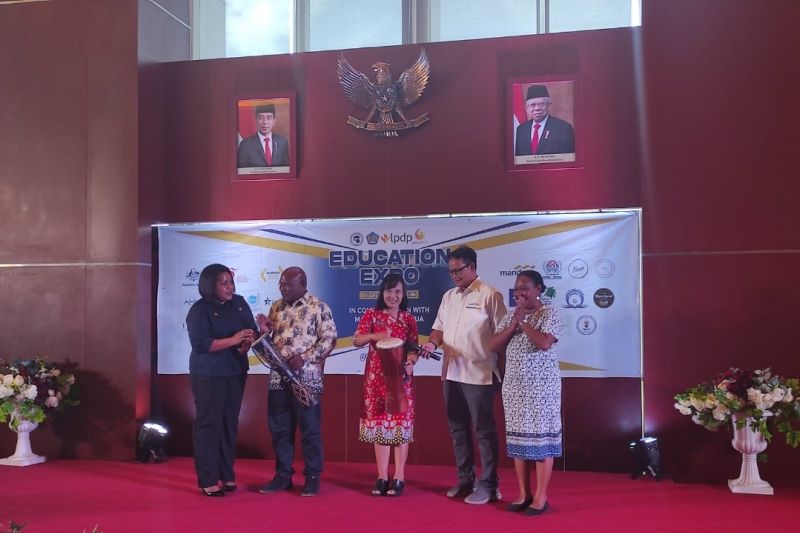 In this activity we provide outlets regarding scholarships both at home and abroad as well as English courses so that it becomes information for Papuan children who wish to continue their education
Jayapura (Rifyu.com) –
Sagu Foundation is holding an educational exhibition to commemorate National Education Day which will take place on 1-2 May 2023 at the State Finance Building, Jayapura City, specifically regarding access to scholarships.
Sago Foundation Program Manager, Diana Kambuaya in Jayapura, Monday (1/5) said that activities like this are very important to provide information about scholarship programs that may not have been known so far.
"Thus, students or parents can plan higher education in advance through existing scholarships," he said.
According to him, this activity was a collaboration with Mata Garuda Papua which received enthusiasm from students and residents who wanted to learn.
"In this activity we provide outlets regarding scholarships both at home and abroad as well as English courses so that it becomes information for Papuan children who wish to continue their education," he said.
He hopes that the younger generation in Papua will continue to pursue as much information as possible and not just dream on the spot.
"Education knows no age, religion or ethnicity. Education is a powerful weapon, if it is used in a good way, you will definitely have a better life than today," he said.
Diana Kambuaya added that her party hopes that Papuan children will continue to be enthusiastic about seeking higher education. Because seeking higher education does not guarantee success, but increases the chances of success. so that if you are successful you can build the land of Papua even more advanced.
Meanwhile, the Assistant for the Economy and Development of the Regional Secretariat of Jayapura City, Widi Hartanti, hopes that in this era of globalization, Papuan children can take advantage of this good opportunity.
Preacher: Qadri Pratiwi
Editor: Andi Jauhary
COPYRIGHT © BETWEEN 2023
source: www.antaranews.com