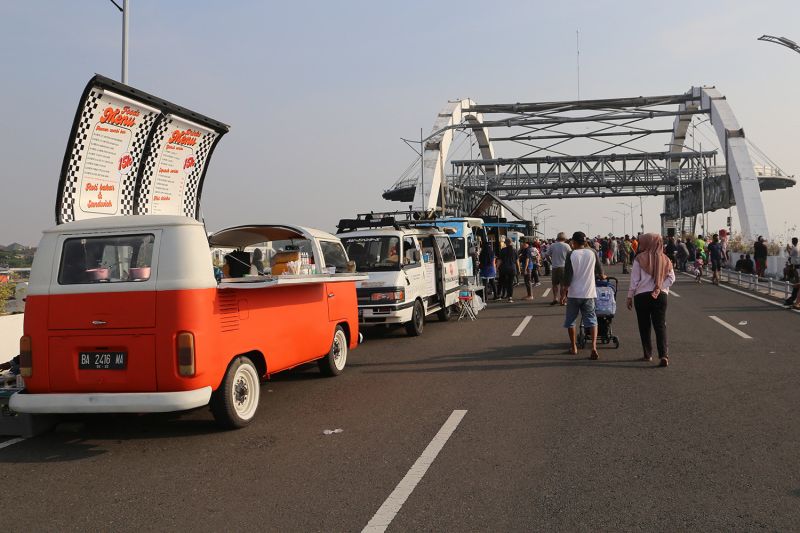 Surabaya (Rifyu.com) – The success of Communal Indonesia, a startup from the city of Surabaya, East Java, which won 1st and 2nd place in the Creative Young Entrepreneur competition at the national and Asia Pacific levels is a breath of fresh air for local MSMEs to upgrade to a global class.
"Talking about start-ups, usually people will say Jakarta. However, Komunal can bring the name of the City of Surabaya to become 1st place at the national level and 2nd place at the Asia Pacific level," said Komunal Indonesia Fintech Co-Founder & Chief Operating Officer (COO) , Rico Tecyono in his statement in Surabaya, Saturday.
Rico said, the Junior Chamber Entrepreneur 2023 competition is not only at the national and Asia Pacific levels, however, this event will continue in November 2023 in Switzerland, and Komunal represents Surabaya, Indonesia at the international level.
Later, he said, Surabaya, Indonesia will compete with other countries at the Asia Pacific level, namely Australia, Hong Kong, Thailand, Malaysia, Japan and Singapore.
Rico said, the Junior Chamber Entrepreneur 2023 competition held by Junior Chamber International (JCI) was to screen creative entrepreneurs who are starting businesses and care about innovation and sustainable development goals.
"On this occasion Komunal Indonesia has the opportunity to represent two continents, namely Asia and Australia, to participate in the world-class JCI World Congress Sustainable Development Goals & Innovation 2023 event in Switzerland," he said.
Rico hopes that this achievement can motivate young entrepreneurs from the city of Surabaya to dare to take advantage of business opportunities. According to him, many young people from the City of Heroes have potential business opportunities that can compete at the national and even world level.
"Surabaya has a lot of accomplished young people, yes, it's only possible because of language or opportunity and information constraints. But that's not an excuse. In our opinion, today's young people can create business opportunities and can even represent to the world level, that makes sense, " he said.
Rico added, Komunal Indonesia is very open to startups and MSMEs who want to join to rise to a higher level. He admitted that Komunal Indonesia is also ready to promote local products from the City of Heroes.
"Not only startup friends, but also embracing younger students who are about to graduate, even the Surabaya City Government, we also want to promote Surabaya (products). When your business is known, many investors want to enter Surabaya City. Automatically, will benefit all MSMEs in Surabaya," he said.
Reporter: Abdul Hakim
Editor: Adi Blueardi
COPYRIGHT © BETWEEN 2023
source: www.antaranews.com