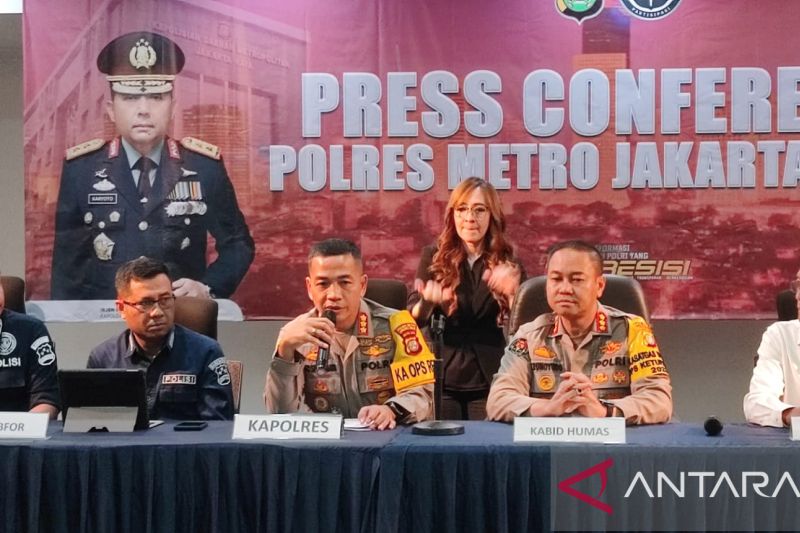 We have examined seven witnesses in this case
Jakarta (Rifyu.com) – The East Jakarta Metro Police have examined seven witnesses related to the East Jakarta Police Head of Narcotics Unit AKBP Buddy Alfrits Towoliu who was killed by a train at Jatinegara Station, East Jakarta, on Saturday (29/4).
"We have examined seven witnesses in this case. Starting from the cousin of the deceased, Deputy Head of Jatinegara Station, driver, assistant driver, security patrol (PKD) Jatinegara Station and from two personnel from the narcotics unit," said East Jakarta Metro Police Chief Kombes. Leonardus Harapantua Simarmata during a press conference at the Police Headquarters, East Jakarta, Monday.
According to him, from the results of the examination and data matching from surveillance cameras or CCTV, the victim Buddy walked alone out of the East Jakarta Metro Police building.
"The victim alone went down via the elevator on the fourth floor to the exit gate from the police station and crossed on foot towards Jatinegara Station," he explained.
After that, the Head of the East Jakarta Polrestro Narcotics Unit walked into the railroad tracks area.
From the results of that investigation, at least the police have secured a number of pieces of evidence such as cellphones, wallets, cash, watches and a number of other personal items belonging to the victims.
"Entered Jatinegara Station. The witness saw the victim standing alone on the edge of the boundary wall between the railroad tracks and Jalan Raya Bekasi," said Leonardus.
Previously, Buddy died on Saturday (29/4) around 09.30 WIB as a result of being hit by a Tegal Bahari train heading from Jakarta to Tegal, Central Java.
Buddy's death was conveyed by the Tegal Bahari train engineer to Jatinegara Station.
Then, officers at Jatinegara Station headed to the location and saw a body in the middle of the railroad tracks.
The crime scene (TKP) is on the 12+400 km railroad track, the double double track (DDT) section of Jalan Jatinegara, Bekasi.
Also read: Head of Narcotics Unit for East Jakarta Police found dead on the rails of Jatinegara Station
Also read: The driver died after being hit by a Narcotics Inspector's car
Reporter: Syaiful Hakim
Editor: Edy Sujatmiko
COPYRIGHT © BETWEEN 2023
source: www.antaranews.com