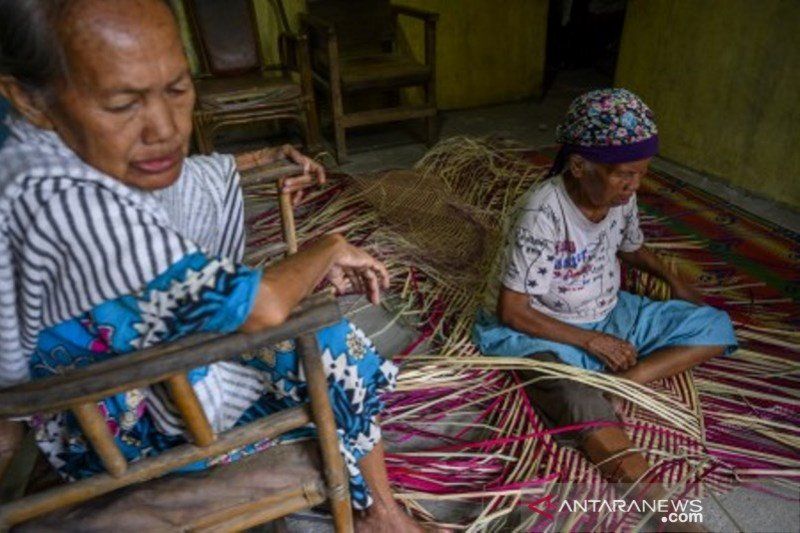 International Family Day aims to educate people about the importance of building harmonious relationships within a family
Jakarta (Rifyu.com) – The National Population and Family Planning Agency (BKKBN) stated that International Family Day 2023 is a momentum to provide assistance to the elderly so they can live independently and have digital resilience.
"International Family Day aims to educate people about the importance of building harmonious relationships within a family. Family relationships that are well fostered will also have a good impact on all family members. This is in line with the provision of cadres in increasing their role in accompanying the elderly," said Acting Head of BKKBN Representative Bengkulu M Iqbal Apriansyah in his official statement in Jakarta, Monday.
Iqbal said International Family Day should be used as a warning to increase knowledge about social, economic and demographic processes that affect families. In this case, his party provided cadres from the Elderly Family Development (BKL) to increase the independence of the elderly.
In addition, BKKBN also held socialization of the seven dimensions of tough elderly which is expected to make the elderly productive and useful for families and communities by providing opportunities to play a role in family life.
As stipulated in Law Number 52 of 2009 concerning Population Development and Family Development in Article 47, which states that the government and local governments (pemda) are required to establish family development policies through fostering family resilience and welfare.
Also read: The government formulates a policy direction to form an independent elderly population
Based on data from the Bengkulu Province, in 2021 the number of elderly people in the province will reach 232,367 people from the ages of 56 to 75 years and over.
With the number predicted to continue to increase, Iqbal asked all parties to work together to encourage the elderly to be resilient to live more productive, independent and prosperous lives, so that they can boost their quality of life even better.
"The development of the number of elderly people is increasing every year due to increasing life expectancy, so Indonesia is one of the top five countries with the largest number of elderly people in the world," he said.
Meanwhile, Renta Rego, Head of BKKBN Representative for North Maluku Province, stated that in this era of technological advancement and the increasingly rapid development of digitalization, the elderly must have resilience to the use of technology.
According to him, technological advances have an impact that should be watched out for in every aspect of life without exception. With the formation of family resilience, the elderly can build self-protection even from the smallest unit, namely the family.
Also read: Expert: International Day of Families time to strengthen father-child "bounding".
Also read: Kemenko PMK: International Family Day momentum to strengthen the role of fathers
Herald: Hreeloita Dharma Shanti
Editor: Risbiani Fardaniah
COPYRIGHT © BETWEEN 2023
source: www.antaranews.com