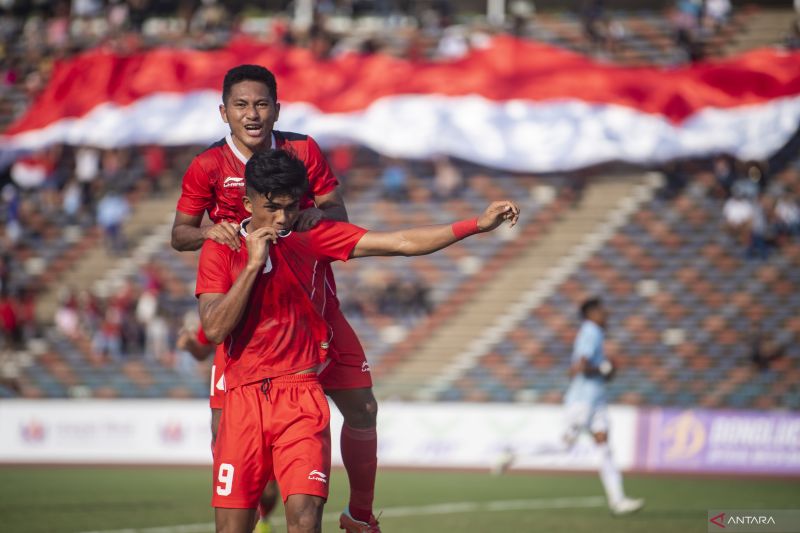 Phnom Penh (Rifyu.com) – After a landslide win over Myanmar 5-0 in the 2023 SEA Games Group A preliminary match, the Indonesian U-22 national team had the opportunity to rest from training, but Marselino Ferdinan and friends still had to carry out coach Indra Sjafri's program, namely psychology session.
The psychological test for the Garuda Muda national team players ahead of the third match in Group A of the 2023 SEA Games Cambodia against Timor Leste was carried out at the team hotel on Friday and escorted by two psychologists who were brought in directly from Jakarta.
"A team of psychologists is here in Cambodia to make them more and more united. From match to match we see their chemistry is getting better," said the coach of the Indonesian national team Indra Sjafri previously.
Also read: Indonesia beats Myanmar with a big 5-0 win
Data compiled from the PSSI media stated that all players underwent a series of psychological sessions including a written test. Not only that. Witan Sulaeman and friends also received relaxation exercises to maintain the players' mental potential.
"Today we received a portion of recovery training. Thank God, after yesterday's victory, currently my friends and I are in no condition," said national team goalkeeper Ernando Ary as quoted from the PSSI website.
After undergoing a psychology and relaxation session, the Garuda Muda National Team is scheduled to return to training at the Visakha Training Center, Phnom Penh, Saturday at 16.00 local time.
In the 2023 SEA Games Group A standings, the Indonesian national team sits at the top with six points from two games. In position there is the host Cambodia with four points from two matches.
Indonesia still has two matches remaining in the group phase, namely against Timor Leste, Sunday (7/5) and against hosts Cambodia on Wednesday (10/5).
Also read: The Indonesian national team did not choose an opponent in the semifinals of the SEA Games in Cambodia


Reporter: Bayu Kuncahyo
Editor: Teguh Handoko
COPYRIGHT © BETWEEN 2023
source: www.antaranews.com