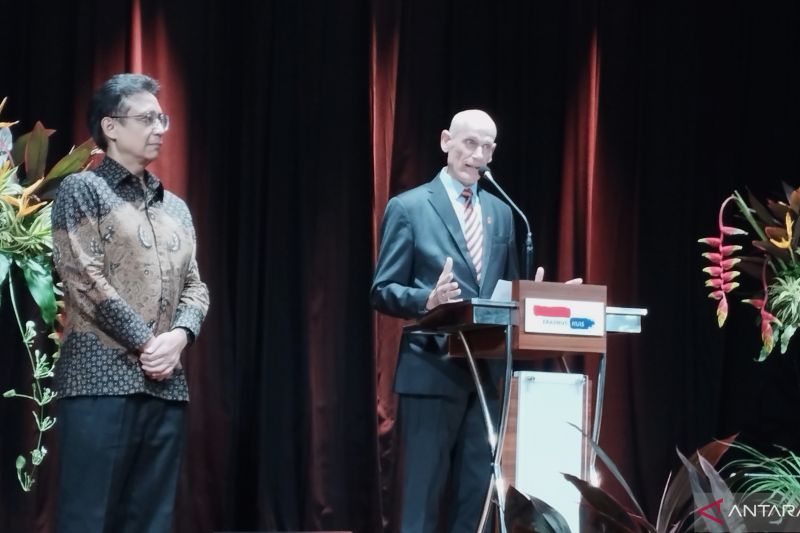 Jakarta (Rifyu.com) – Ambassador of the Kingdom of the Netherlands to Indonesia Lambert Grijns emphasized his support for cooperation in developing a green economy in Indonesia and sustainable development.
"Regarding the green economy, we will strengthen the cooperation that is currently established with Indonesia, for example by uniting efforts to accelerate the energy transition," Grijns said in remarks delivered during the commemoration of King's Day or Koningsdag, which was held by the Royal Netherlands Embassy in Jakarta, Wednesday (3/5) evening.
Ambassador Grijns said a collaboration had been established between a Dutch company and Pertamina to build a thin film solar panel factory (thin-film solar panels) first in Indonesia.
In addition, he emphasized that the Netherlands will also continue to work closely with the Indonesian government and other companies in Indonesia to develop a green economy and renewable energy.
Also read: Ambassador Grijns: Common values ​​of strengthening Indonesian-Dutch relations
He also added that this year, Indonesia will have many industries and foreign investments that will help develop renewable energy.
In addition, Grijns stated that the theme of the dinner which was held in celebration of King Willem-Alexander's birthday was "Orange goes green", which is an affirmation of the commitment of the Netherlands, which is synonymous with the color orange and is now led by the Orange-Nassau Dynasty, to sustainable green development.
"We will always support creative solutions that are environmentally friendly and will be committed to making this happen," he said. He also mentioned that the banquet had been designed to be more environmentally friendly.
"If you walk downstairs, where we host the banquet, you won't find plates, cutlery or plastic cups. In addition, the decorations we use come from used materials, and most of them are recycled materials," he said.
Also read: The Dutch Embassy holds a Koningsdag or King's Day celebration
Also read: The Minister of Health praises the Netherlands as the first country to support the "pandemic fund".
Reporter: Nabil Ihsan
Editor: Yuni Arisandy Sinaga
COPYRIGHT © BETWEEN 2023
source: www.antaranews.com