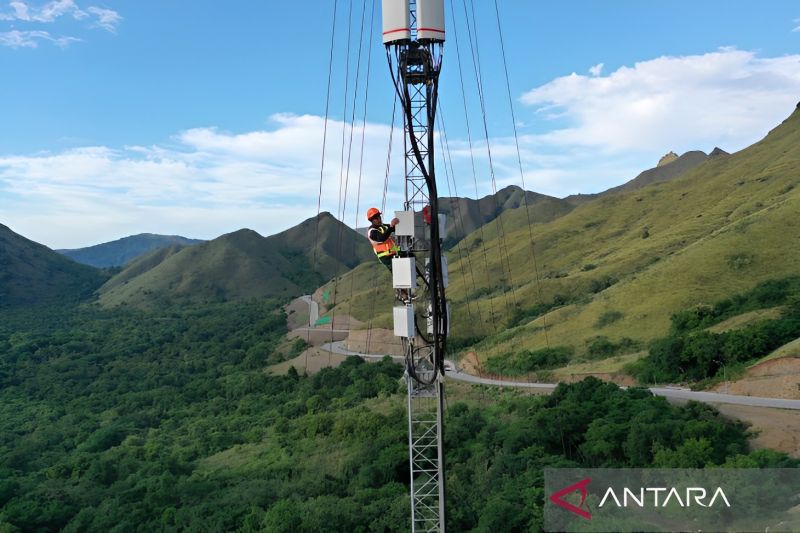 Our business is increasing in Labuan Bajo and we hope that after our business summit and network traffic will continue to increase,….
Surabaya (Rifyu.com) – The good quality of data or internet network during the 42nd ASEAN Summit in Labuan Bajo, East Nusa Tenggara (NTT), added to Indonesia's positive image on the international stage, especially Southeast Asia.
Vice President Consumer Sales for Telkomsel Java Bali Area Riny Novitriyanti in her statement in Surabaya, East Java, Friday, said that apart from creating a positive image, the Summit made the business of the PT Telkom subsidiary also improve, especially in Labuan Bajo.
"Our business is increasing in Labuan Bajo and we hope that after the summit our business and network traffic will continue to increase, because from our record up to the 20th yesterday it has increased significantly compared to other clusters," he said.
Also read: Observer: The ASEAN Summit boosted the Labuan Bajo tourism-economic sector
According to Rini, this increase cannot be separated from Telkomsel's role in optimizing the capacity and quality of connectivity in 16 areas around the Labuan Bajo area which includes the airport area, a number of lodgings, a media center, the main event location at the Meruorah Hotel, as well as five points on the main route along the route. Labuan Bajo and Golo Mori.
"State guests, delegates and committee can enjoy optimal capacity and quality of the latest broadband network supported by Telkomsel's 358 BTS 4G/LTE throughout West Manggarai Regency," he said.
In addition, his party has also increased network coverage in the Golo Mori ITDC area and its surroundings by operating 10 units of Compact Mobile Base Transceiver Station BTS (COMBAT) and 24 additional BTS units, of which six include the 5G network.
"For a number of meetings that took place aboard the phinisi ship, including KM Sinabung which was used as temporary lodging for foreign media crews, then network optimization was also carried out at all Base Transceiver Stations (BTS) along the sea route between Labuan Bajo and Rinca Island," he said.
Also read: The ASEAN Summit in Labuan Bajo is a strategic step to promote Indonesian tourism
In addition, the installation of Telkomsel Orbit is also carried out on the ship as well as additional COMBAT which has been alerted on Rinca Island.
"All of this was done in the hope of growing the tourism sector in Labuan Bajo and its surroundings including Bali and being able to strengthen Indonesia's role as a driving force that continues to open up strategic opportunities towards a better future for the Southeast Asian region, especially in pushing the three main pillars of the summit's achievements. ASEAN 2023 which includes discussing ASEAN Matters, strengthening the Epicentrum of Growth, and implementing the ASEAN Outlook on the Indo-Pacific (AOIP)," said Rini.
Journalist: Abdul Hakim/Naufal Ammar Imaduddin
Editor: Nusarina Yuliastuti
COPYRIGHT © BETWEEN 2023
source: www.antaranews.com