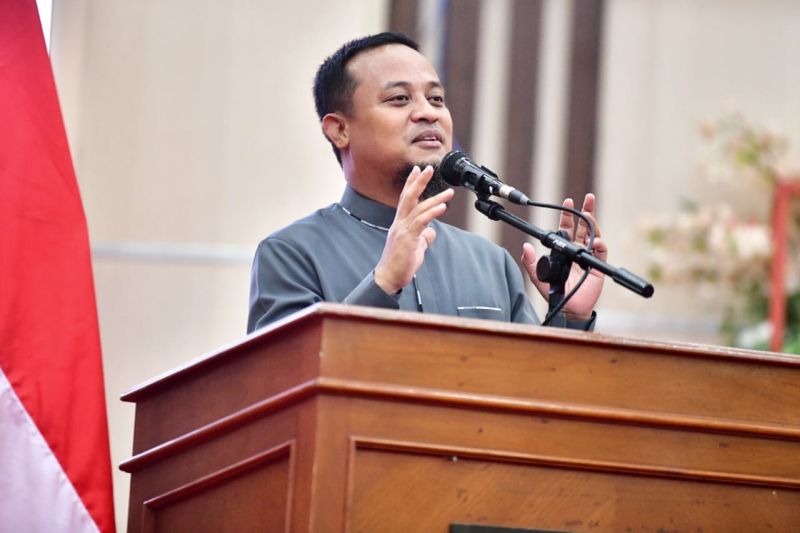 Makassar (Rifyu.com) – The South Sulawesi Provincial Government stated that investment realization reached IDR 3.045 trillion in the first quarter of 2023, a significant increase of IDR 901 billion compared to the previous year in the same period.
"Alhamdulillah, there is indeed a lot of interest for investment, especially since South Sulawesi is an area that has extraordinary potential," said South Sulawesi Governor Andi Sudirman Sulaiman in Makassar, Sunday.
According to him, last year was an extraordinary leap, this year is also an extraordinary leap in investment compared to the target of increasing rapidly.
By looking at the existing trends, he assesses that in the future South Sulawesi will be the belle of investment, this is supported by the existing infrastructure and supports.
"Since access has been streamlined, then we have started to encourage infrastructure development again, village development and tourism have also been good," he said.
This year's figure consists of PMDN (Domestic Investment) of IDR 2.424 trillion and PMA (Foreign Investment) of IDR 803 trillion.
The highest realization contributed in the mining investment business sector amounting to IDR 458 billion. Followed by Transportation, Warehouse and Telecommunications Rp. 403 billion and Metal Industry Rp. 375 billion.
The South Sulawesi Provincial Government continues to make efforts to provide licensing facilities for investment.
"We (South Sulawesi Provincial Government) continue to try to attract potential investors both foreign and domestic by providing guarantees for ease of licensing in investing, South Sulawesi is investment friendly," he explained.
Despite pushing for an investment-friendly area, Governor Andi Sudirman emphasized that investors should empower local communities to create jobs.
To note, investment realization throughout 2022 in South Sulawesi amounted to IDR 14.258 trillion. This value succeeded in exceeding the target of the 2022 Fiscal Year RPJMD for investment.
Also read: Jusuf Kalla Asks Entrepreneurs to Invest in the Regions
Also read: Cargill will build a cocoa industry in South Sulawesi
Reporter: Nur Suhra Wardyah
Editor: Nurul Aulia Badar
COPYRIGHT © BETWEEN 2023
source: www.antaranews.com