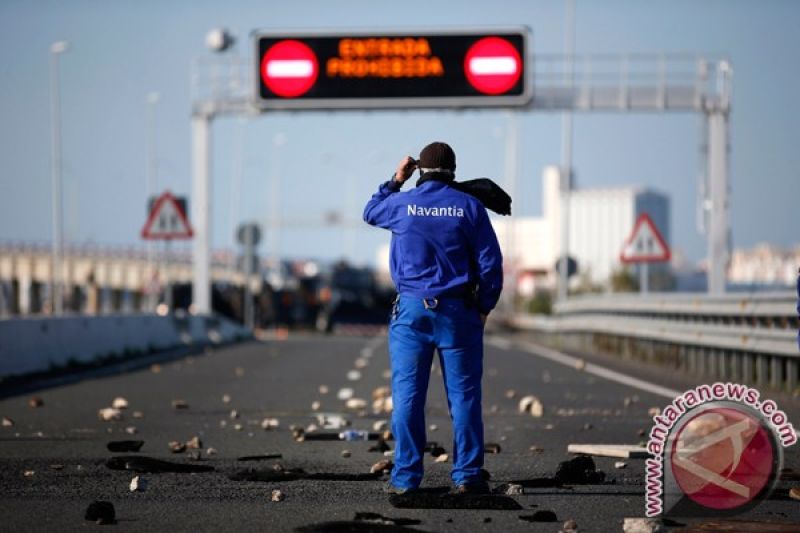 OVIEDO, Spain (Rifyu.com) – The Spanish prime minister and Colombian president met on Thursday (4/5), and both expressed shared hopes for a "turning point" in relations between Latin America and the European Union (EU).
The two regions are set for a "shift in political and economic relations," said Colombian President Gustavo Petro, referring to a high-level conference in July in Brussels between the heads of EU member states and the Community of Latin American and Caribbean States (CELAC) — the first since 2015.
"Today's context is very different. This implies that this is not just another meeting, but rather a shift in economic and political relations between the two regions," Petro said during a joint press conference with Spanish Prime Minister Pedro Sanchez.
The leaders discussed Latin America's "huge potential" for green energy and the need to go beyond the production of raw materials. Instead, Colombia wants to form a "partnership to create a more productive and prosperous world."
Last week, Sanchez met with the President of Brazil, and both of them expressed optimism to reach a free trade agreement between Europe and Latin America in the coming months.
In July, Spain will take turns serving as president of the European Union Council. One of its main goals is to deepen relations between Latin America and Europe.
"We need to lay the groundwork for changing EU and Latin American politics, and Spain has a huge advantage in terms of language. We'll see how it works," said Petro.
The two left-wing leaders also signed several bilateral agreements in education, crime, business financing and the environment.
"Colombia is a global role model in terms of diversity; we must join them. We share the need to advance a green transition," Sanchez said, referring to Spain's "devastating" drought.
He also expressed Spain's willingness to participate in Colombia's peace negotiations with the left-wing National Liberation Army (ELN) rebel group.
The leaders also discussed their openness to restarting dialogue with Venezuelan President Nicolas Maduro to "end the crisis in Venezuela."
Source: Anadolu

Read also: Colombian police arrest Spanish man with cocaine in stomach
Also read: Colombia offers scholarships to study Spanish

Translator: Cindy Frishanti Octavia
Editor: Atman Ahdiat
COPYRIGHT © BETWEEN 2023
source: www.antaranews.com