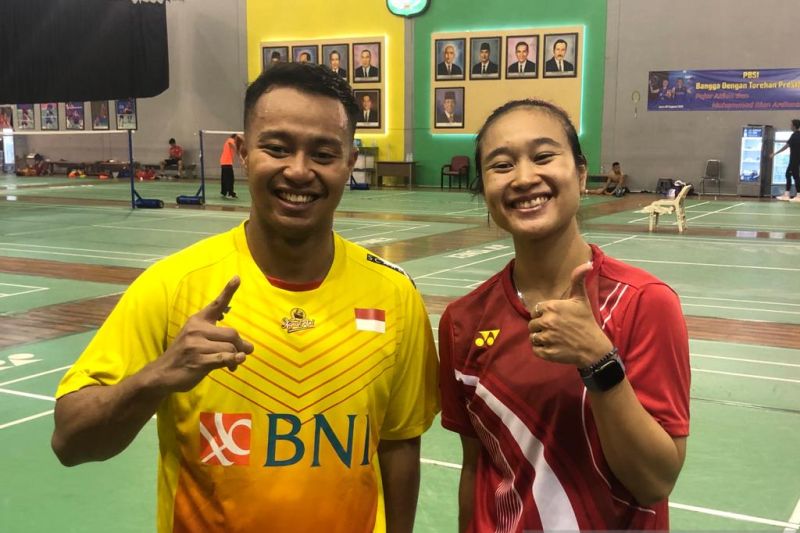 Jakarta (Rifyu.com) – National mixed doubles badminton player Rehan Naufal Kusharjanto revealed that his condition has improved considerably to face the 2023 SEA Games after suffering a lumbar injury while appearing at the 2023 Badminton Asia Championships (BAC) last week.
"Yes, now the condition is starting to be 80 percent, I'm not sick anymore. But I'm actually still afraid to take aerial ball. Hopefully in the SEA Games I will be fully recovered, so I can play optimally and there are no more injuries," said Rehan in his official statement. in Jakarta, Saturday.
The athlete, who is partnered with Lisa Ayu Kusumawati, also received medical treatment when she arrived in Indonesia last Friday. Starting from the restoration of the acupuncture method to the massage he has done, said Rehan.
When he tried to do small punches as a warm-up, his waist condition had actually improved, but he still felt doubtful and traumatized from the injury.
Therefore, in the training session before leaving for Cambodia, Rehan still limited his movements and honed his skills in playing underfoot.
Also read: The SEA Games gold target requires Rehan/Lisa to play optimally
However, two days before the departure of the Garuda Squad to Cambodia, Friday, Rehan felt better than before. He also confirmed that his injury had healed, but still left trauma that sometimes affected the quality of his punches.
"There's no pain anymore, if (scale) is one to 10, at least one is painful. I mean, I'm still a bit scared. I tried smes full once, there was no problem either. But the name of the injury must be trauma, so be more careful ," said Rehan.
The Rehan/Lisa pair are one of 14 Indonesian representatives from the badminton sport who will compete in the 2023 SEA Games on May 5-17.
On the agenda of the biggest sporting event in Southeast Asia, the National Badminton Association of Indonesia (PBSI) sent two pairs from the mixed doubles sector. Apart from Rehan/Lisa, the couple Zachariah Josiahno Sumanti/Hediana Julimarbela also appeared.
Also read: CdM is optimistic that badminton will win gold according to the target at the 2023 SEA Games
Reporter: Roy Rosa Bachtiar
Editor: Junaydi Suswanto
COPYRIGHT © BETWEEN 2023
source: www.antaranews.com