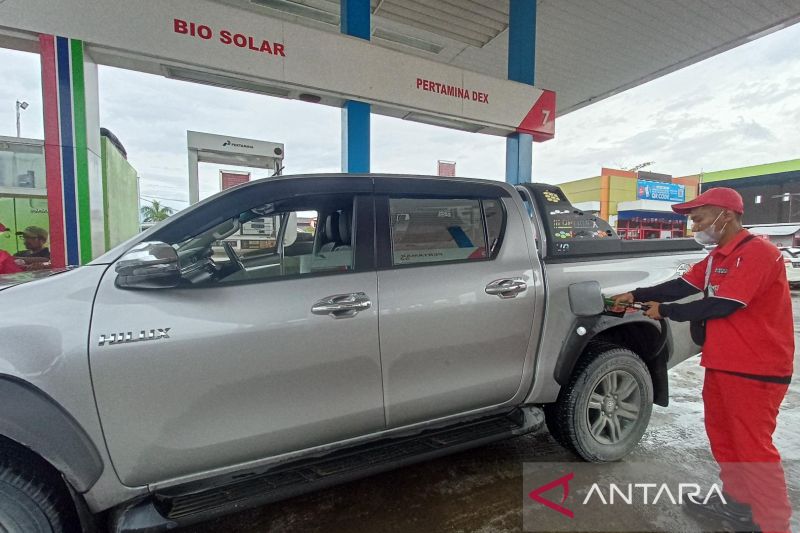 Immediately register the vehicle, because vehicles that do not have the appropriate subsidized Quick Response (QR) Code will not be served specifically for subsidized diesel purchases,…..
Palu (Rifyu.com) –
PT Pertamina Patra Niaga appealed to residents of Central Sulawesi to immediately register for the right subsidy program, especially users of diesel fuel (BBM).
"Immediately register the vehicle, because vehicles that do not have Quick Response (QR) Code Proper subsidies will not be served specifically for the purchase of subsidized diesel, this policy will come into force in the near future," said Relation & CSR of PT Pertamina Patra Niaga Regional Sulawesi, Fahrougi Andriani Sumampouw in a written statement in Palu, Friday.
This step was taken, referring to the basis for implementing the program as stipulated in Presidential Regulation Number 191 of 2014 and Decree of the Downstream Oil and Gas Regulatory Agency (BPH Migas) Number 4 of 2020 concerning provisions for vehicles that may fill with subsidized fuel, which have been implemented in most cities. / districts in Indonesia with gradually integrated implementation.
"Appropriate subsidies are believed to be able to unravel the queues for vehicles filling up with diesel, because each vehicle has a QR Code and the amount of daily consumption will definitely be found out," he said.
In Central Sulawesi, the scope of the appropriate subsidy program has been expanded to all districts, after Palu City last January became the first region in Central Sulawesi to start implementing appropriate subsidies.
Pertamina's temporary data, it was recorded that as of February 16 2023 the owner of the subsidized QR Code reached 10,783 vehicles, consisting of 5,528 pertalite vehicles (gasoline engines) and 8,027 diesel vehicles (diesel engines).
"The main objective of this program is to maintain the distribution of subsidized fuel to the people who are entitled. We also ask the public to use fuel products wisely," he said.
The number of subsidized fuel purchase transactions in six provinces on Sulawesi Island, namely the Provinces of Gorontalo, West Sulawesi, South Sulawesi, Central Sulawesi, Southeast Sulawesi and North Sulawesi, was 336,776 transactions, of which 332,748 had transacted using the QR Code.
"Starting May 25, a system for purchasing subsidized diesel fuel has been implemented, requiring the QR code to be used at all gas stations," said Fahrougi.
Reporter: Mohamad Ridwan
Editor: Nusarina Yuliastuti
COPYRIGHT © BETWEEN 2023
source: www.antaranews.com