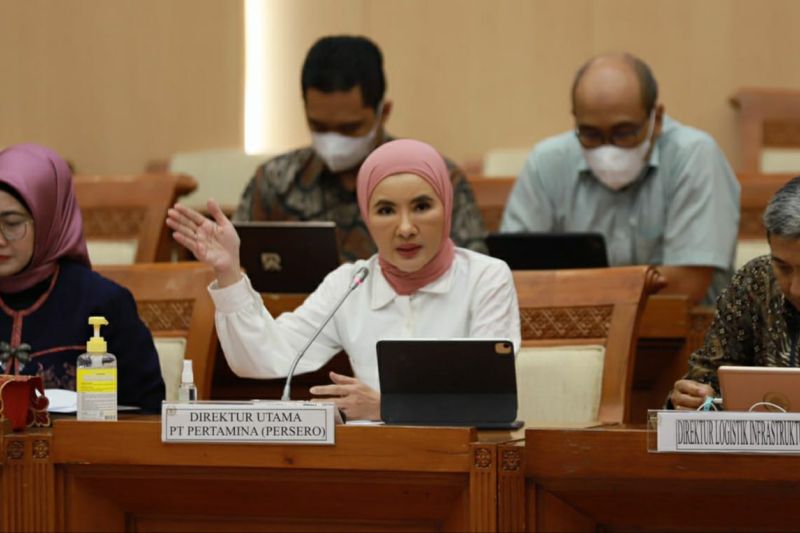 Jakarta (Rifyu.com) – PT Pertamina (Persero) emphasized that it fully supports the government's efforts to achieve net zero emissions (NZE) in 2060 while guaranteeing national energy availability.
"As an energy company, we certainly support the government in achieving the NZE in 2060, but Pertamina's main priority is still ensuring energy availability and security, so energy security," Pertamina Main Director Nicke Widyawati said in a statement in Jakarta, Tuesday.
He said that in the general plan for national energy up to 2060, the portion of oil and gas (oil and gas) in the national energy mix continues to decrease, but it is still needed.
"Because the majority of energy needs for transportation and industry still come from fossil energy, we will continue to support the government to increase oil and gas production, where oil is targeted to increase to one million barrels per day and gas to increase by 12 BSCFD," said Nicke.
To support efforts towards the NZE, he said, Pertamina also changed the way business became green operation. This is done using parameters environmental, social, and governance (ESG).
Furthermore, he explained that with the ESG concept, there are three scopes that must be done to reduce carbon, namely, reducing the use of equipment that is no longer efficient by rejuvenating it to make raw materials more efficient.
Furthermore, the exhaust gas energy which has been wasted into the air and causes pollution, is now processed again into energy.
Of all these initiatives, he revealed that by 2022, the Pertamina Group claims to have succeeded in reducing 31 percent of carbon emissions in its operations, both from upstream to downstream.
"This we haven't talked about scope third, that is final product such as biodiesel of course the figure will be greater. This means Pertamina continues to maintain energy availability but we are also committed to reducing carbon emissions through various efforts," said Nicke.
Also read: Pertamina is implementing two strategic initiatives to support the NZE 2060 target
Also read: Observer: Pertamina has a big role in the energy transition
Also read: IESR: An important element to achieve NZE, geothermal must be optimized
Also read: Observers call Pertamina RD showing commitment in the NZE Roadmap
Reporter: Benardy Ferdiansyah
Editor: Guido Merung
COPYRIGHT © BETWEEN 2023
source: www.antaranews.com