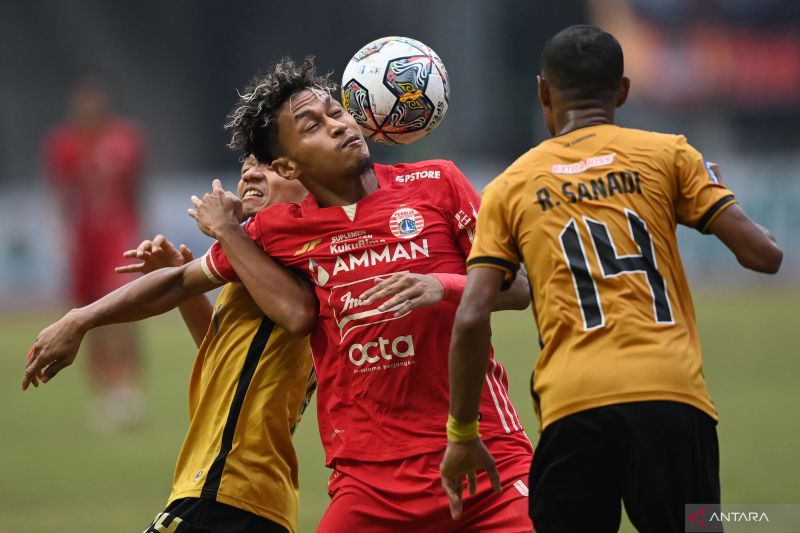 Jakarta (Rifyu.com) – Persija Jakarta announced their farewell to winger Osvaldo Haay who will not be wearing the Kemayoran Tigers uniform in the 2023/24 Indonesian League 1 season.
As quoted from the release received by Rifyu.com, Monday, the management of Persija Jakarta and Osvaldo Haay agreed not to continue working together after the former Persebaya Surabaya player's contract expired at the end of the 2022/23 Indonesian League 1 season.
"The management and the Kemayoran Tigers' coaching team would like to thank them profusely for the contribution they have made to the Capital Team. Persija hopes that Osvaldo's career will continue to be glorious. Forever Osvaldo will remain a Tiger family! See you soon, Osvaldo!" wrote Persija Jakarta management.


Osvaldo Haay was brought in by Persija Jakarta in the 2020 Indonesia League 1 competition and when he played his first match with the Kemayoran Tigers against Borneo FC, he was able to score one goal.
Even so, in the 2020 season, Osvaldo was unable to perform well throughout the season because the competition had to be stopped due to the COVID-19 pandemic and only made two appearances with a contribution of one goal.
One year later, Osvaldo showed his contribution in winning the trophy and helped Persija win the 2021 Menpora Cup and appeared in eight matches with three goals and one assists.
In the 2021/22 Indonesia League 1 competition, the Jayapura-born player appeared in 26 matches with a collection of one goal and four assists of a total of 1,743 minutes played.
The following season, Osvaldo did not get as many chances as the previous season after only appearing in 11 matches and scoring one goal each and assists of a total of 240 minutes of play.
Also read: Persija: Three injured players are almost recovering, including Osvaldo Haay
Also read: Persija can lose Osvaldo for up to six months
Also read: Persija targets to win a difficult match against Bhayangkara FC
Preacher: Aldi Sultan
Editor: Teguh Handoko
COPYRIGHT © BETWEEN 2023

source: www.antaranews.com