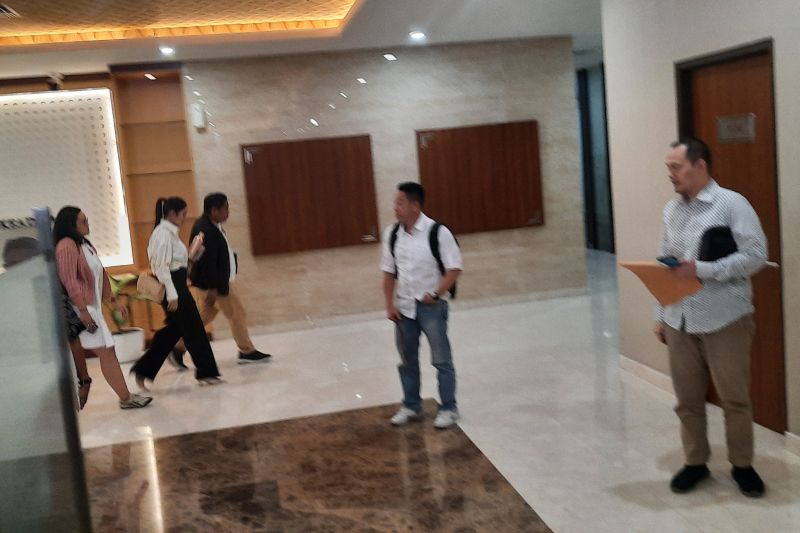 Jakarta (Rifyu.com) – Singer Nindy Ayunda has fulfilled the summons of investigators from the Directorate of General Crimes (Dittipidum) Bareskrim Polri to be examined as a witness in the investigation into the case of hiding Dito Mahendra, a suspect in possession of illegal firearms.
Wearing a broken white shirt and black trousers, Nindy arrived at the Bareskrim Polri Building, Jakarta, Friday, at around 11.09 WIB accompanied by a team of lawyers.
When asked what preparations to bring for the examination this time, Nindy replied that she was ready.
"Ready InSyaa Allah," answered Nindy briefly. Meanwhile the lawyer accompanying him said his client was ready to give true information to investigators.
"We are ready to be examined today to provide true information, what will be the material after the examination," said lawyer Nindy.
Previously, Nindy Ayunda had also been summoned as a witness in a case of alleged possession of firearms, but she was twice absent from summons by investigators.
Until the search was carried out on Friday (19/5) at the two residences of Dito Mahendra. Investigators seized a number of pieces of evidence and arrested five witnesses.
From the testimony of witnesses, investigators obtained information that Nindy Ayunda lived at Dito Mahendra's house on Jalan Intan RSPP, South Jakarta.
Investigators also received information that Dito Mahendra, while he was a fugitive, had returned to his house on the night of takbiran on April 21. And May 1st.
Based on the results of the search, investigators will open a new investigation related to Article 221 of the Criminal Code, or hide the suspect. Investigators are also exploring other possible suspects in the case of alleged illegal firearms possession.
Dito Mahendra is suspected of violating Article 1 paragraph (1) of Law Number 12 of 1951 which regulates possession of firearms. Of the 15 firearms found by the KPK following a search on Monday (13/3), nine of them did not have a permit to own them.
Since being named a suspect after the case was held on April 17, Dito Mahendra has never been summoned as a witness or suspect, until investigators published a wanted list (DPO) on May 2.
Also read: Today Bareskrim examines Nindy Ayunda as a witness
Also read: Bareskrim examines Nindy Ayunda for allegedly hiding Dito Mahendra
Reporter: Laily Rahmawaty
Editor: Budi Suyanto
COPYRIGHT © BETWEEN 2023
source: www.antaranews.com