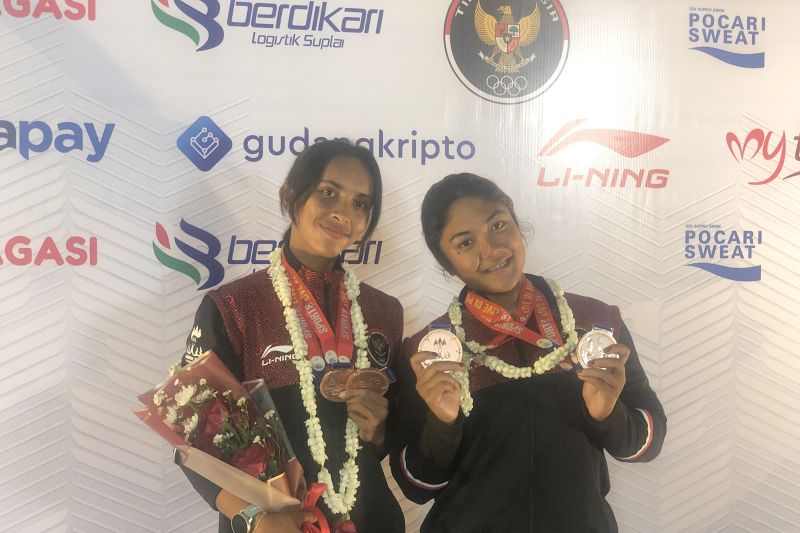 Jakarta (Rifyu.com) – Indonesian woman Traditional Boat Race (TBR) athlete Cinta Priendtisca Nayomi used the two bronze medals she won at the SEA Games 2023 Cambodia as a learning opportunity to perform better in a bigger event, namely the 2022 Asian Games which will be held on 23 September – October 8, 2023 in Hangzhou, China.
When met by reporters at Terminal 3, Soekarno-Hatta Airport on Thursday night after the athlete pick-up ceremony was finished, he admitted that he was sad because he could not present gold.
The athlete, who is familiarly called Cinta, said that she would use the score at the SEA Games as a lesson to perform well in future events, including the Asian Games next September.
"Before the target was gold, we only got two bronze," said Cinta.
Also read: Rowing failed to reach the target because the number being contested was not standard
"Really really sad. It's just that we mean that with this failure it doesn't mean we should stop and the next event will be the Asian Games. So hopefully this incident can be a lesson to be even better," he added.
"The target at the Asian Games is to be the best," he continued.
Winning two bronze medals in two events, namely mixed 12 crews 250 meters and mixed 12 crews 800 meters, Cinta admits that overall she is happy to still be given the opportunity to bring home a medal for the country even though it's not gold.
"I'm happy because so far God has given me the opportunity to bring home a medal," said Cinta.
Meanwhile, overall, TBR Indonesia won eight medals in the biennial Southeast Asian Games which were divided into three gold, one silver and four bronze.
Deputy Chairman of the General Board of the Indonesian Rowing Sports Association (PB PODSI) Budiman Setiawan expressed his gratitude for the achievements of the TBR athletes at this year's biennial event.
Also read: Boat Race returns to winning gold from the 500m 12 open crew number
"Thank you to the athletes who have won gold medals," said Budiman.
After arriving on Earth from Angkor Wat, Budiman said that his party would return the athletes to their respective national training sites to begin preparations for the Asian Games.
"The two teams will reportedly return to the Jatiluhur and Pengalengan National Training Centers to further train at the 2023 Asian Games in September," said Budiman.
Reporter: Zaro Ezza Syachniar
Editor: Teguh Handoko
COPYRIGHT © BETWEEN 2023
source: www.antaranews.com