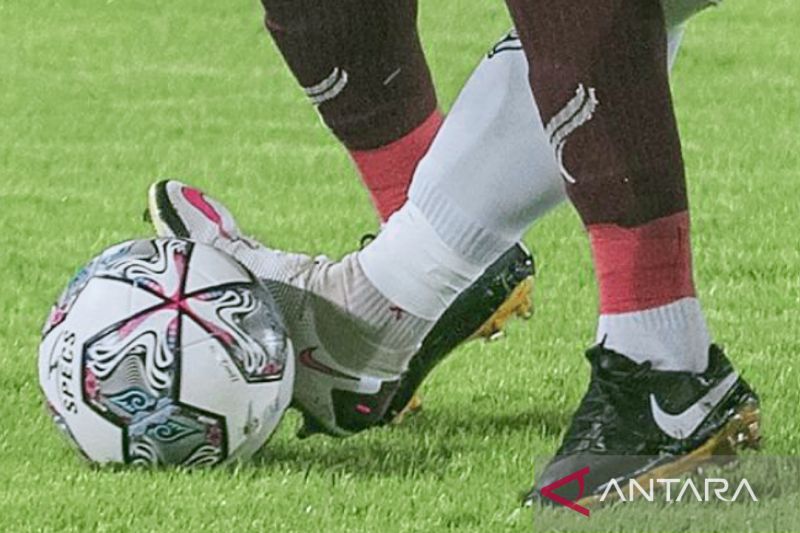 Jakarta (Rifyu.com) – Malaysia's U-22 national team scored a goal against Laos U-22 national team with a score of 5-1 in the 2023 SEA Games Cambodia at Visakha Stadium, Phnom Penh, Wednesday evening WIB.
The winning goal for Harimau Malaya, Malaysia's nickname, was scored by Muhammad Ubaidullah Shamsul, Anantaza Siphongphan (OG/suicide), Muhammad Syahir, Muhammad Najmuddin, and Sonexay Phantashay (OG). Meanwhile, one goal for Laos came from an own goal from Malaysia's first goalscorer, Ubaidillah Shamsul (OG), according to the 2023 SEA Games records.
The landslide victory made Malaysia move up to second place, shifting Thailand with the same points, but lost on goal difference.
Meanwhile, the defeat was Laos' second defeat in the group stage of the 2023 SEA Games and left them temporarily at the bottom of the standings.
In the first half, Malaysia immediately scored a goal in the early minutes, to be precise in the fourth minute where Ubaidullah Shamsul managed to score by utilizing a rebound ball.
Laos is not standing still. Through Chony Wenpaserth's kick in the 18th minute, they got a golden opportunity, but were still thwarted by Malaysian goalkeeper Sikh Izhan.
Two minutes later, after the opportunity for Laos, the goal of the Harimau Malaya team was broken through Ubaidullah Shamsul's suicide, thus making the score 1-1.
In the 28th minute, it was Laos' turn to score an own goal because Anantaza Siphongphan, who had incorrectly anticipated a Malaysian player's cross, instead sent the ball into his own net. Malaysia turned ahead with a score of 2-1.
Also read: Indonesia aims to win over Myanmar to smooth the way in Group A
Entering the second half, the two teams looked to exchange attacks. Malaysia had a chance in the 64th minute through Aliff Izwan's header, but the effort was still secured by Laos goalkeeper Solasak Thilavong.
Malaysia's additional goal finally arrived in the 75th minute. Starting from Tierney's bait, Muhammad Syahir managed to complete the bait into a goal. Score changed to 3-1.
Five minutes later, Elavarasan's side nearly doubled the score again. However, Tierney's shot was still thwarted by the goalpost.
Malaysia then added a goal in extra minutes. Muhammad Najmuddin, who took advantage of the rebound ball, managed to make the score change to 4-1 in favor of his country's national team.
Laos experienced bad luck. The reason is, after conceding the fourth goal, they again conceded an additional goal through an own goal from their own player, Sonexay Phantashay.
SEA Games 2023 football second matchday results:
Group A, Tuesday (2/5)
Myanmar 1-0 East Timor
Philippines 1-1 Cambodia.
Group B, Wednesday (3/5)
Singapore 1-3 Vietnam
Malaysia 5-1 Laos.
Also read: The Indonesian national team is confirmed to be in the best condition when facing Myanmar

Reporter: Zaro Ezza Syachniar
Editor: Aditya Eko Sigit Wicaksono
COPYRIGHT © BETWEEN 2023
source: www.antaranews.com