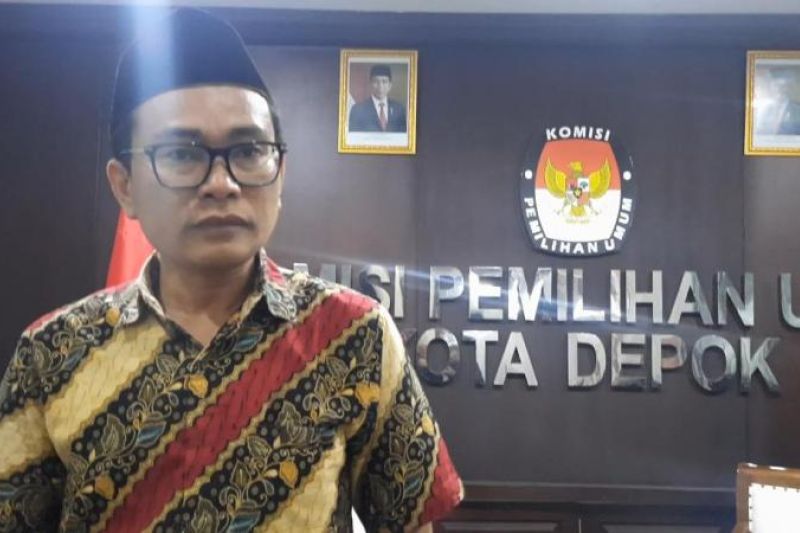 Depok (Rifyu.com) – The General Elections Commission (KPU) for Depok City, West Java, until Sunday evening (14/5) has not yet received the registration for prospective legislative candidates for Depok City for the 2024 Simultaneous Elections from the Garuda Party.
"Of the 18 political parties participating in the election, 17 parties have registered with the Depok City KPU, only one Garuda Party has not registered. We are still waiting until Sunday (14/5) at 23.59 WIB," said the Head of the Depok City KPU Technical Division, Fikri Tamau at the KPU Depok office, Sunday night.
According to Fikri, on Sunday (14/5), there were six parties that registered for the final day of registration, namely the Ummat Party, the PKN Party, the Gerindra Party, the PSI Party, the Gelora Party and the Labor Party. They came from Sunday morning until Sunday night.
"We have communicated with the Depok-level Garuda Party, but there has been no confirmation of his return, but we are still waiting for the registration to close," said Fikri.
He said that after receiving the registration, we would hold an internal meeting at KPU Depok to verify the files.
"Later we will establish a provisional list of candidates (DCS) and there could still be candidates who can still change before being assigned to the permanent list of candidates (DCT)," he said.
Meanwhile, the chairman of the Depok City Gelora Party, Subhan Rifaei, said that his party is preparing 50 millennial legislative candidates to become members of the Depok City legislature. "We have prepared as much as 60 percent to be filled with millennial legislative candidates," he explained.
When registering, the Gelora Party readers carried out a garbage clean-up action before registering with the Depok City Election Commission. The Gelora Party is targeting as many as one faction in the Depok City DPRD.
Meanwhile, the Chair of the Depok City Labor Party, Wido Pratikno, said that his party is targeting 10 seats in the Depok City DPRD so that they can nominate the Mayor of Depok himself, so that we can change policies that are pro-lower and poor.
"Hopefully the people of Depok City will support us in getting 10 seats," he said.

Reporter: Feru Lantara
Editor: Edy M Jacob
COPYRIGHT © BETWEEN 2023
source: www.antaranews.com