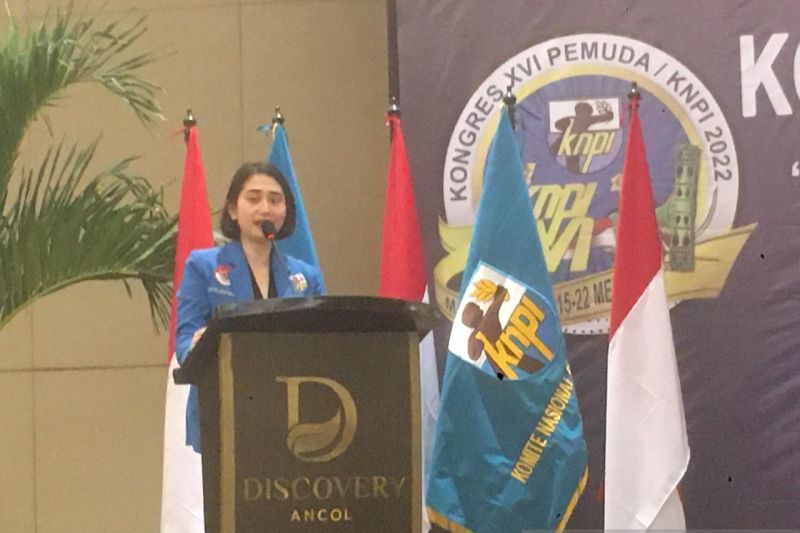 Jakarta (Rifyu.com) –
DPP Chairperson of the Indonesian National Youth Committee (KNPI) Putri Khairunnisa appreciated the performance of the TNI and Polri who had safeguarded the security of holding the ASEAN Summit in Labuan Bajo, East Nusa Tenggara (NTT) some time ago.
"The TNI-Polri collaboration in maintaining the security of the ASEAN Summit should be appreciated. Two spectacular world celebrations in Indonesia, highlighted by the world, flawless success," he said in a written statement in Jakarta, Wednesday.
He said Indonesia was the host of the G20 Summit and the ASEAN Summit had set global standards for events because the security was very good.
"Congratulations Commander Admiral Yudo and National Police Chief General Listyo, a role model duo. As a young person, I am proud to see the expressions and laughter of leaders of world countries, enjoying a sense of security in Indonesia," he said.
He hopes that the TNI and Polri will continue to work together in making the Indonesian nation proud on the global stage.
Previously, Philippine President Ferdinand Marcos Jr. praised the holding of the ASEAN Summit in Labuan Bajo, East Nusa Tenggara (NTT).
According to him, Indonesia applied high standards in holding the Summit. He was worried when the time came for the Philippines to become Chair of ASEAN, the Philippines had to work hard to be better than Indonesia in holding this high-level diplomatic meeting in Southeast Asia.
"We have to do better than this. Indonesia sets the bar very high, we have to compete," said President Marcos.
The chair of ASEAN is determined alphabetically by member countries in English. If you follow the schedule, the Philippines (written in English as Philippines) will become the Chair of ASEAN in 2027.
The Philippines must organize various ASEAN meetings during the year plus two ASEAN Summits as well as summits with partner countries outside the region.

Reporter: Fauzi
Editor: Laode Masrafi
COPYRIGHT © BETWEEN 2023
source: www.antaranews.com