Jakarta (Rifyu.com) – The music concert "Reminiscing" with guest stars KLa Project on Thursday night (25/5) became a nostalgic event for fans and spectators who belong to the 80s and 90s generations.
On the sidelines of the song "Hopefully" which they performed on stage, vocalist Katon Bagaskara also expressed a number of hopes, starting from the presence of the audience at the next KLa Project concert, the hope that KLa Project will always be an inspiration, to the hope that KLa Project's songs will continue to sing. accompanies the listener's nostalgia.
"Hopefully every KLa poem will always accompany you to old memory times. And I hope your children will be given KLa songs too," said Katon on the concert stage at Bengkel Space, SCBD, Jakarta, Thursday (25/3) evening .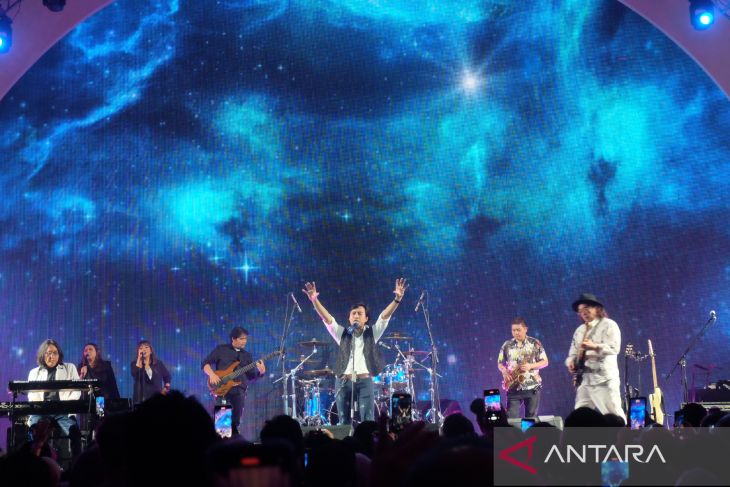 The nostalgic atmosphere became even more intense thanks to KLa Project's songs which were presented that night, opening with the song "Baiknya" at around 9 pm. KLa Project appeared after Andra and The Backbone filled the first session of the "Reminiscing" concert.
Then, the songs that were sung were followed by "One Paddle Together", "Picking Up Dreams", "I'm Down Here", "Even though It's Far Away", and of course "Hopefully".
According to Katon, the song "Hopefully" which is included in the album "Second" (1990) is rarely sung on the concert stage.
"This song was saved, No ever want sung. But, today I sing," Katon said.
For almost 1.5 hours of the concert, the group consisting of active personnel Katon, Lilo and Adi Adrian also performed other songs such as "Romansa", "drizzle", "Can't go to another heart", "Yogyakarta", to "About Us". The audience joined in singing these songs enthusiastically.
In the midst of his performance, Katon revealed that the "Reminiscing" concert could be said to be a "warm up" concert marking the "Road to 35th KLa Project". He hopes that tens of thousands of spectators will flock to the concert to commemorate the band's 35th anniversary.
At the end of the event, the KLa Project expressed their gratitude to all parties including fans who had taken the time to attend to enjoy the concert. The KLa Project performance was closed with the song "Half of the Soul".
Also read: KLA Project & Andra and The Backbone will appear on one stage
Also read: Story KLa Project releases single "We Kan Bisa" after a decade
Also read: Adi "Kla Project" PP value of 56 meets the needs of musicians
Read also: Andra and The Backbone: Being part of nostalgia is an honor
Reporter: Rizka Khaerunnisa
Editor: Natisha Andarningtyas
COPYRIGHT © BETWEEN 2023
source: www.antaranews.com