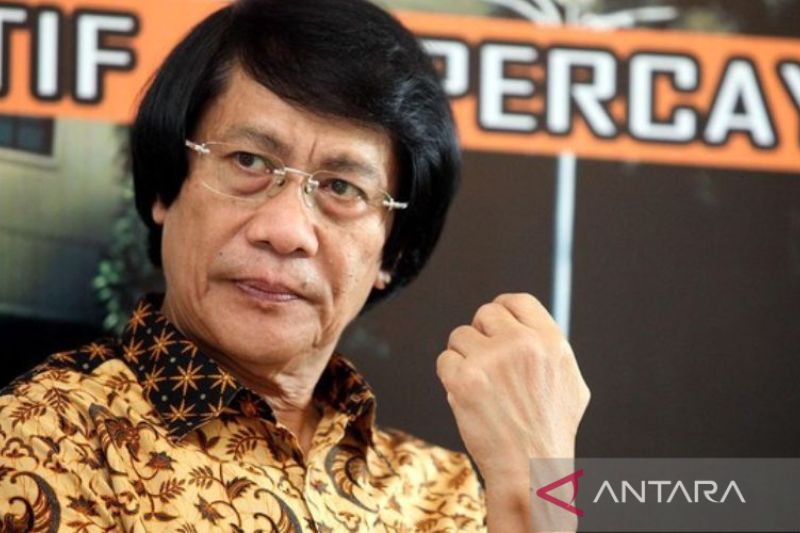 The Indonesian nation is different within a framework of Bhinneka Tunggal Ika, they must be able to work together
Jakarta (Rifyu.com) – Child education practitioner Seto Mulyadi or Kak Seto believes that the ideal education is one that can uphold nationalism and embrace all children, regardless of ethnicity, race or religion.
"Nationalism is being able to respect each other among religious people, some are Muslim, Christian, Buddhist, Protestant, Hindu, and so on. But if teachers, school principals, or even the head of the regional education office don't understand that, then everything is in shambles," said Seto in his statement in Jakarta, Thursday.
He explained that Law number 20 of 2003 concerning the National Education System (Sisdiknas) had regulated this, namely that the education of Indonesian children formed the character of students who were in line with Pancasila.
According to him, it is the duty of the Ministry of Education, Culture, Research and Technology (Kemendikbud Ristek) to carry out the character building of students in line with Pancasila.
Seto said the Ministry of Education and Culture had formulated five things that must be present in the implementation of education, namely, the first is ethics or character which is often under-emphasized.
Also read: Sustainable: Character education from an early age must be consistent
Also read: PLN instills anti-bullying characters in children through fairy tales
"Second is aesthetics, meaning beauty, neatness, or it could be in terms of art. Third is science and technology (science and technology), which is often the only thing that is overly emphasized," he said.
He considered that the negative impact of excessive emphasis on science and technology was that when children were stressed they could fight, bully, and commit acts of violence.
The chairman of the Indonesian Child Protection Agency (LPAI) explained that the fourth point is nationalism, which is sometimes not shown and emphasized.
"The Indonesian nation is different within a framework of Bhinneka Tunggal Ika, we must be able to work together," he said.
Fifth, according to him, is health because it is not only physical but also mental which sometimes gets less attention. He said mental health was maintained by not blaspheming, insulting, bullying, or violating traditional or religious norms.
"If their mental health is maintained, then the child will not be easily upset (carried by feelings) and angry," he said.
He explained that the meaning of education when referring to the National Education System Law is a conscious and planned effort to create a learning atmosphere so that students can optimally develop their potential.
Because of that, according to him, education should bring out potential from within, not just provide memorization, indoctrination, orders so that children are treated more often as objects, not as subjects.
Kak Seto hopes that the government and apparatus will act decisively in eradicating intolerance and defending human rights and children's rights.
According to him, there must be firmness from officials or related officials to remind and campaign for child-friendly schools, namely no violence or coercion that violates the National Education System Law.
Reporter: Imam Budilaksono
Editor: Chandra Hamdani Noor
COPYRIGHT © BETWEEN 2023
source: www.antaranews.com