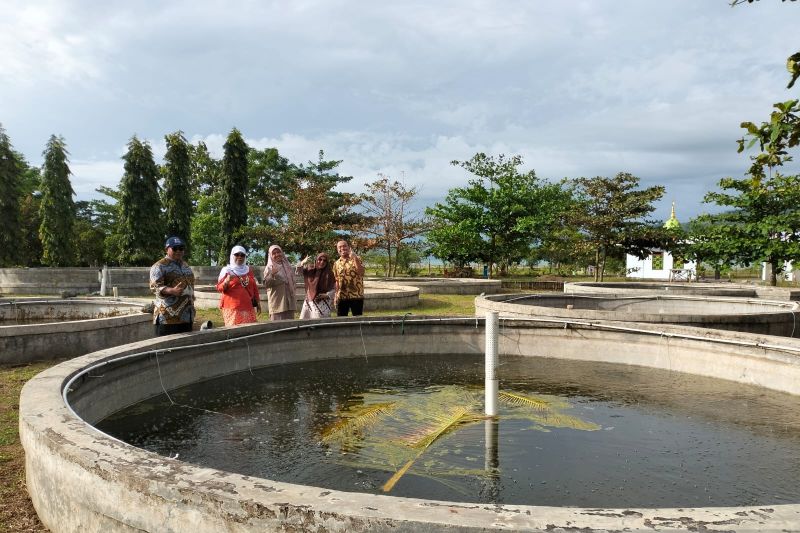 if it is continuously exploited or exploited then the fish population will be depleted and in the end there will be damage
Sukabumi, West Java (Rifyu.com) – Head of the Fisheries Service (Kadiskan) of Sukabumi Regency, Nunung Nurhayati, said that the potential for natural resources (SDA) for fisheries, especially eels in Sukabumi Regency, West Java, should not only be utilized but also must be protected.
"Sukabumi Regency has abundant capture fisheries potential, but if it is continuously exploited or utilized, the fish population will be depleted and eventually damage will occur. So it is not only limited to being used but also must be protected," said Nunung Nurhayati in Sukabumi on Saturday .
According to Nunung, Sukabumi Regency has six watershed estuaries (DAS) that have the potential for catching eel seeds, namely the Cimandiri, Cibuni, Cikarang, Cikaso, Ciletuh and Cibareno Rivers.
The high demand for eels has caused many fishermen to take advantage by catching them directly in nature. As for the glass eel (seed) phase, the catches of these fishermen are usually sold to collectors.
However, his party appealed to all elements that take advantage of this fishery potential not only to use or exploit it, but also to protect the eel population and habitat.
Also read: MMAF and FAO develop sustainable management of inland waters
Also read: KKP reserves 10 areas to prohibit eel catching
Do not let because of the high demand for large-scale capture of eels in nature without seeing the impact in the future, such as declining populations can even lead to scarcity and damaged ecosystems.
"Sukabumi Regency's large fishery potential needs the support of all stakeholders so that it can be managed as optimally as possible in order to produce added value and a large economic impact for the community, but must also be balanced with conservation aspects," he added.
Nunung said that to protect fishery potential, especially eels, the Sukabumi Regency Government recently issued a Sukabumi Regency Regional Regulation Number 1 of 2023 concerning Fisheries Management.
This legal policy is to protect and maintain the availability or population in nature, maintain the balance of the ecosystem and use it in a sustainable manner.
Also read: KKP cooperates with FAO to manage eel in a sustainable manner
Also read: The district government is trying to return Talanca Beach as a surfing spot
Reporter: Aditia Aulia Rohman
Editor: AgusSalim
COPYRIGHT © BETWEEN 2023
source: www.antaranews.com