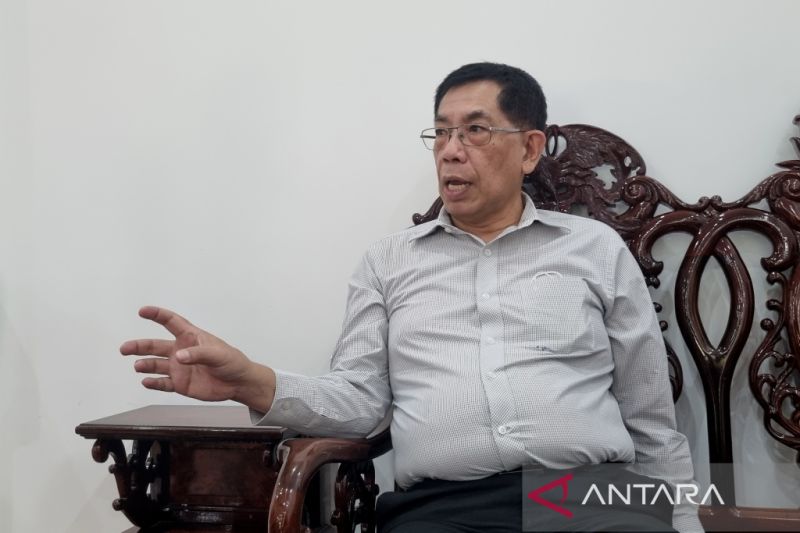 Phnom Penh (Rifyu.com) – The Indonesian Embassy (KBRI) in Cambodia hopes to get additional spectator tickets, especially for the 2023 SEA Games football, even though the organizers of the championship or CAMSOC make it free.
"In the first game we got 1,000 rations, partly for PSSI. Tickets were distributed directly to the Indonesian people here. We hope to get more tomorrow," said the Consular of the Indonesian Embassy in Cambodia, Abdul Hakim in Phnom Penh, Wednesday.
The first game of football at the Olympic Stadium successfully won over the Philippines with a convincing score of 3-0. Next in Group A, Indra Sjafri's team will face Myanmar, Thursday (4/5).
The judge explained that the request for additional tickets was not without reason considering that many Indonesian citizens, especially those in Cambodia, wanted to provide direct support to Pratama Arhan and friends.
"There are also Indonesian community groups here. They will be at the forefront in providing support," said the man from Makassar.
Also read: Indonesian Embassy in Phnom Penh: Indonesian citizens in Cambodia are ready to support the national team at the 2023 SEA Games
Regarding the distribution of tickets, Hakim explained that they would bond around the stadium and that the meeting point had been coordinated with officers from the Indonesian community association in Cambodia.
"Not only in football, we hope we can also get a ticket quota in volleyball. These two branches are the busiest," said Hakim.
As previously reported, host Cambodia has decided to waive all 2023 SEA Games match tickets for spectators, as well as television broadcasting rights, with terms and conditions that apply.
Not only does it make all match tickets and television broadcast rights free, this regulation also allows fans to watch the opening and closing ceremonies of the biggest sporting event in Southeast Asia on Friday (5/5) without any fees.
Also read: Indonesia opens its SEA Games journey with a 3-0 win over the Philippines
Also read: CdM asks the national team to maintain consistency after winning the inaugural SEA Games match
Also read: Ramadhan Sananta looks at the match against Myanmar optimistically
Reporter: Bayu Kuncahyo
Editor: IrwanSuhirwandi
COPYRIGHT © BETWEEN 2023
source: www.antaranews.com