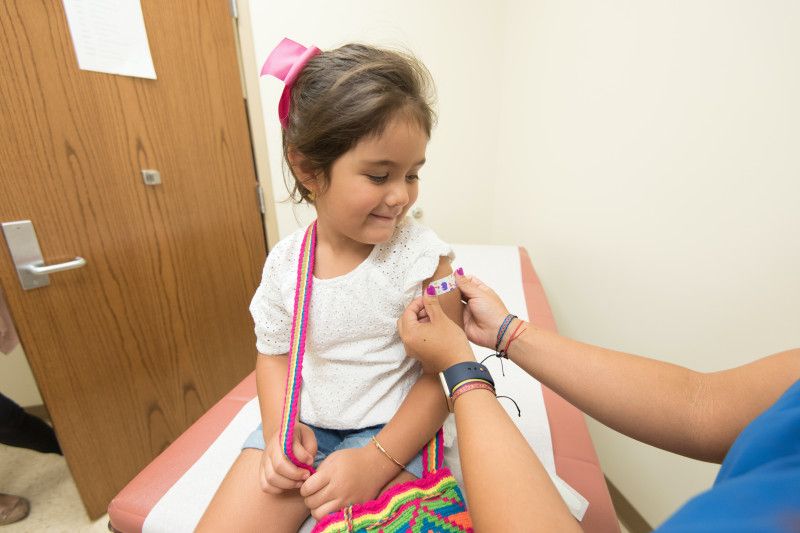 The general chairman of the Indonesian Pediatricians Association (PP IDAI) Dr. Piprim Basarah Yanuarso, Sp.A(K) said that increasing national immunization coverage could be an effort to prevent immunization-preventable diseases (PD3I) such as polio, hepatitis B, pertussis, diphtheria, measles, tetanus and others
Also read: IDAI: Post-homecoming trips cause a decrease in children's immune systems
"In fact, immunization has been proven to be very efficient, effective, inexpensive to prevent various diseases. To make prevention effective, that is by increasing immunization coverage nationally," he said in an online discussion on immunization on Thursday.
He said that after the pandemic, immunization coverage in various parts of the world, especially in Indonesia, had significantly decreased.
This has led to the reappearance of PD3I diseases such as polio, tetanus in children and newborns, diphtheria, pertussis and measles and rubella which can be classified as extraordinary events (KLB).
Therefore, he wants to invite people to increase immunization coverage and increase public confidence in immunization.
Also read: WHO launches the "Big Catch-up" campaign for child vaccination
"There is no need for the coverage to decrease to 0.60 percent and below. The outbreak has reappeared, the diseases have reappeared, the morbidity and mortality rates have reappeared. It is hoped that all will actively participate so that the immunization coverage will increase again," said Dr. Piprim.
The pediatric cardiac consultant doctor at RSCM said that children with PD3I could become severe and life threatening if complications such as inflammation of the brain and pneumonia occur.
Piprim continued, children can also lose their health function if the disease cannot be treated and leads to disability or death.
Treatment is not cheap compared to immunization for prevention.'
He invited all levels of society to actively participate so that immunization coverage would increase again. In this way, it means that it has succeeded in reducing child mortality, which is in line with the program from the Ministry of Health which wants to suppress and reduce the mortality rate of both infants and toddlers in Indonesia.
source: www.antaranews.com