We are targeting that in July the field that is being repaired will be completed
Gorontalo (Rifyu.com) – Governor of Gorontalo Hamka Hendra Noer has ensured that the renovation of the playing field for the Asian Mini Football Championship (AMFC), which will take place in the province on August 9-17 2023, will be completed on time.
"We are targeting that by July, the field that has started to be repaired will be completed," Governor Hamka said in Gorontalo, Friday.
The organizing committee continues to make various preparations, especially regarding the field which will be the location for matches and training for teams from Asian countries.
"God willing, a month before the AMFC starts or to be precise in July 2023 the fields for matches and practice, everything has been fixed and ready for use. For this field we follow the standards set by the Asia Mini Football Confederation," he said.
He has inspected the Merdeka Stadium field, Gorontalo City, with AMFC President, Mohammad Hesham Aldousari. Previously, the group also visited the TS mini football field which is located on Jalan Kalimantan, Gorontalo City.
Other locations prepared are the Arrayan mini football field in Limboto, as well as the Amal Mini Football field in Gorontalo City.
"The field in Gorontalo has a very beautiful scenic backdrop, it's amazing. The available fields are quite good, just need to complement them," said AMFC President, Mohammad Hesham Aldousari.
Aldousari asked that the improvement of the field also pay attention to other supporting matters, such as places for spectators and culinary stands.
He hopes that the field improvements and all supporting facilities for the implementation of the AMFC will be completed by July 2023.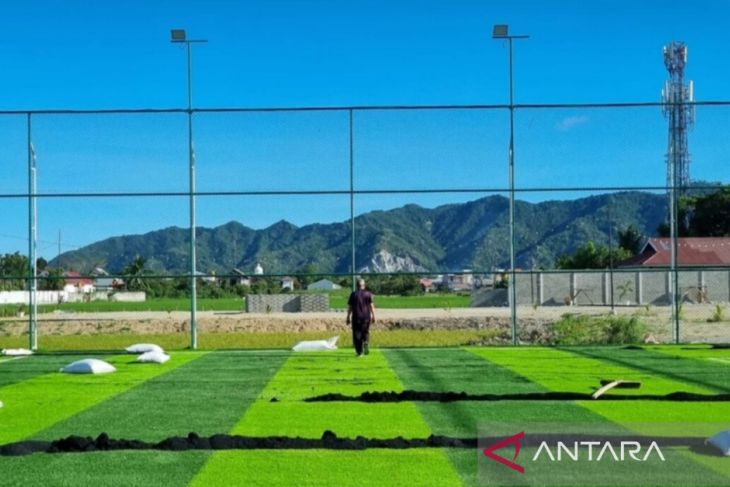 Reporter: Susanti Sako
Editor: Indra Gultom
COPYRIGHT © BETWEEN 2023
source: www.antaranews.com