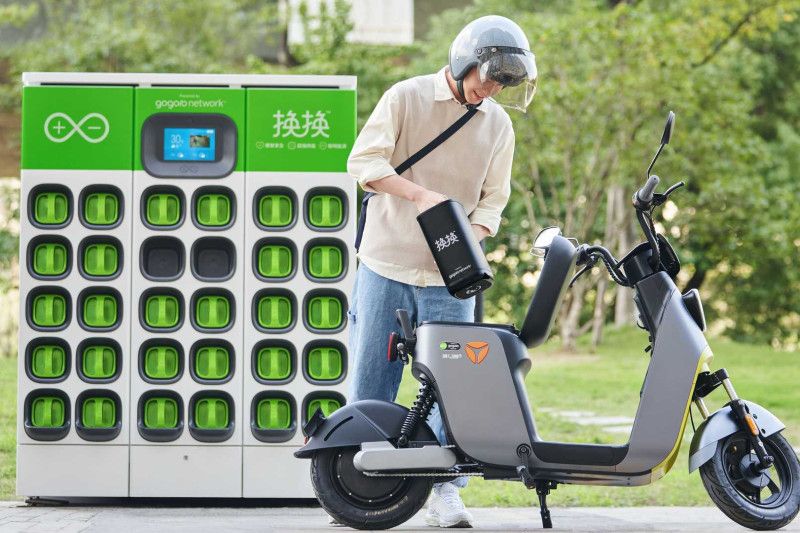 Jakarta (Rifyu.com) – Taiwanese automotive company Gogoro is further expanding its network of electric scooters and interchangeable batteries in South Korea later this year.
In South Korea, Gogoro is collaborating with Bikebank, a company dedicated to improving the country's environmental conditions that focus on problems in two-wheeled vehicles, as reported by Ride Apart, Wednesday (24/5).
The two companies will create a new brand called Dotstation which will make Gogoro Smartscooters available to everyday customers in Korea in the third quarter of 2023.
Bikebank CEO Minkyu Kim said that together with Gogoro, they will accelerate the transformation of urban mobility in Korea. Bikebank created Dotstation to take the company forward into a new era of sustainable urban transportation that provides convenience to its customers.
"Dotstation is expanding its Gogoro battery replacement service to eight cities in Korea, and we anticipate launching more battery replacement locations this year with a variety of vehicles including Gogoro Smartscooters for consumers," said Minkyu Kim.
Also read: Gojek and Gogoro partner to present two-wheeled electric vehicles
Gogoro founder and CEO Horace Luke stated that they are pleased to be developing a partnership with Bikebank, a company that shares their values ​​and is committed to accelerating the shift to electric transportation in Korea.
"Together, we are introducing Gogoro Smartscooters and battery swaps to Korean consumers while continuing to grow our B2B food delivery business where we work with market leaders to enable sustainable food delivery," said Horace Luke.
The launch is planned to be in eight cities such as Seoul, Daegu, Sejong, Changwon, Incheon, Gyeongsan, Gyeonggi and Ulsan. Two Dotstation retail stores have been opened by Bikebank, offering support at both the consumer and delivery rider levels.
Furthermore, the battery exchange network will be expanded and at least includes more than 70 battery exchange stations spread across the eight cities.
Also read: Electrum-Gogoro work together to realize the electric vehicle ecosystem
Also read: Tianeng Group is ready to build a battery recycling facility in Indonesia
Also read: Anticipate electric vehicle battery waste through a circular economy
Preacher: Chairul Rohman
Editor: Natisha Andarningtyas
Copyright © Rifyu.com 2023
source: otomotif.antaranews.com