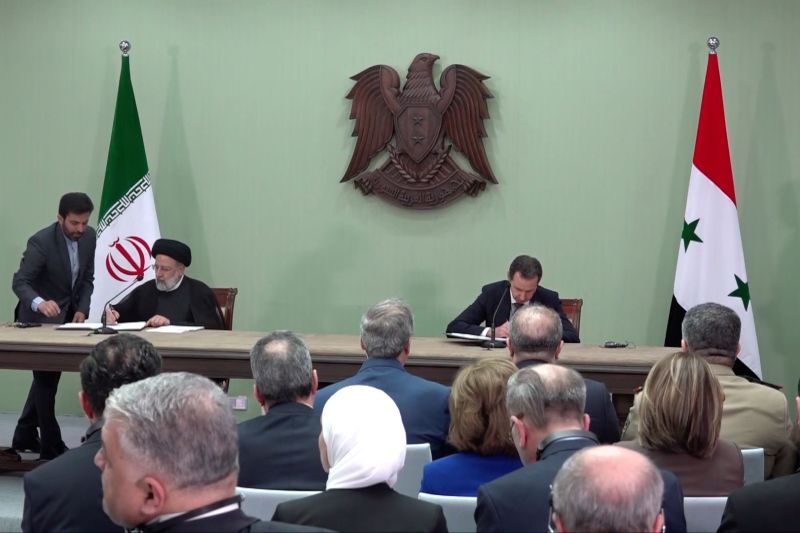 Damascus (Rifyu.com) – Syrian President Bashar al-Assad and Iranian President Ebrahim Raisi who are visiting Damascus signed a memorandum of understanding (memorandum of understanding/MOU) on Wednesday (3/5) for "long-term and comprehensive cooperation" in various fields, the Syrian state news agency SANA reported.
The MOU covers cooperation in many fields, including petroleum, communications, civil aviation, railways and agriculture.
Following the signing of the MOU as quoted from Assad's statement, talks with Raisi mostly centered on economic issues.
Assad said the projects under discussion would give a strong boost to bilateral relations by setting up trade and investment exchange mechanisms to mitigate the impact of Western sanctions.
According to Assad, the two countries will "benefit from a change in the world economic map and a gradual shift of the balance to the East, which will liberate the international economy from Western domination and, as a result, the blockade (economic sanctions on Western countries) will gradually lose its influence." "
Meanwhile, Raisi said he and Assad discussed developing bilateral relations in all domains, stressing that "we are determined to develop relations with all regional countries."
Raisi, who is the first Iranian president to visit Syria since the Syrian conflict broke out in 2011, praised Syria's victory in emerging from 12 years of conflict.
Messenger: Xinhua
Editor: Junaydi Suswanto
COPYRIGHT © BETWEEN 2023
source: www.antaranews.com