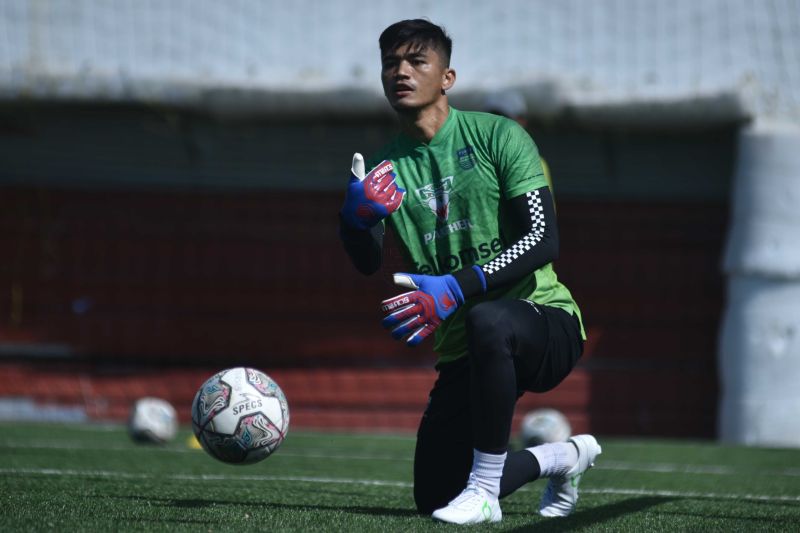 Jakarta (Rifyu.com) – Goalkeeper Fitrul Dwi Rustapa expressed his ambition after extending his contract with Persib Bandung for the 2023/2024 Indonesian League 1 competition.
Quoted from the club's official website, Thursday, Fitrul is confirmed to be back in the Persib Bandung uniform for next season and he also admits that he is increasingly motivated to make a better contribution.
The former Persipura Jayapura goalkeeper promised to do everything in his power when he got the chance to guard Persib Bandung's goal.

 


Also read: Persib Bandung extends the contracts of two young players from Cianjur
"Of course I have to repay this trust by performing better and being able to contribute to the team," said Fitrul.
The 27-year-old player will be in his second season with Persib Bandung after previously being brought in from Persipura Jayapura ahead of the start of the 2022/2023 Indonesian League 1 season.
Persib Bandung extended Fitrul's contract for one season after management received recommendations from the coaching team.
Fitrul certainly needs to work harder in order to get playing minutes in next season's competition because he has to compete with other Persib Bandung goalkeepers, namely Teja Paku Alam, Reky Rahayu and Satrio Azhar.
Last season, the Garut-born player only made two appearances for the Maung Bandung Team with a total of 180 minutes played.
Fitrul is now the fifth player to receive a contract extension from Persib Bandung, after Beckham Putra Nugraha, Ferdiansyah Cecep, Kakang Rudianto and Robi Darwis.
Also read: Persib Bandung extends Ferdiansyah's contract until 2026
Also read: Persib Bandung adds fast player options after bringing in Ryan Kurnia
Preacher: Aldi Sultan
Editor: Eka Arifa Rusqiyati
COPYRIGHT © BETWEEN 2023

source: www.antaranews.com