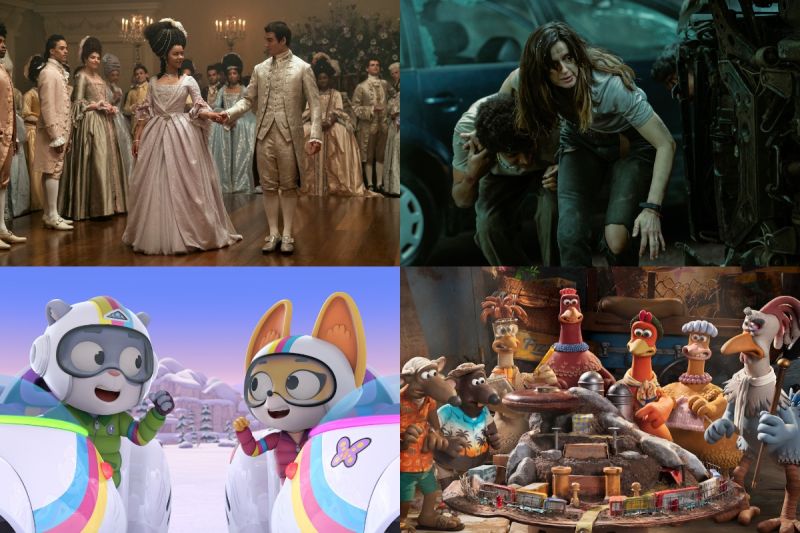 Jakarta (Rifyu.com) – In welcoming International Mother's Day which this year falls on May 14, Netflix presents a series of new shows that are suitable for watching with the family.
Netflix users can watch the progress of great mothers on "The Mother" and "Mother's Day" and participate in various exciting adventures. Following are the complete family viewing recommendations, as stated in the press release Netflix received on Thursday.
1. "Queen Charlotte: A Bridgerton Story"
In this prequel to the "Bridgerton" universe, young Queen Charlotte's marriage to King George of England presents an extraordinary love story that transforms elite society.
2. "Jewish Matchmaking"
When Jewish singles are ready for a serious relationship, they ask Aleeza Ben Shalom to find the perfect match for them from across America and Israel.
Also read: Netflix announces that the series "The Diplomat" will continue into a second season
3. "The Mother"
While being hunted by dangerous enemies, an assassin comes out of hiding to protect the daughter he left years ago. "The Mother" airs from May 12.
4. "Mother's Day"
When the son she never knew was kidnapped, Nina, the former special agent, returns to using her deadly skills to bring the son home—no matter who stands in his way. "Mother's Day" airs from May 24.
5. "Larva Family"
The Larva family increases with the arrival of baby caterpillars. Red and Yellow get a crash lesson in parenting and all things stinky.
6. "Spirit Rangers: Season 2"
Eddy, Summer and Kodi are back in action in Xus National Park and learning about nature as they embark on exciting adventures with new visitors and old friends. "Spirit Rangers: Season 2" airs from May 8.
Also read: Netflix won many wins at the 2023 Oscars
7. "The Creature Cases: Chapter 3"
Sam and Kit return to collect clues and solve animal mysteries from around the world with new cases, new rides and new friends. "The Creature Cases: Chapter 3" airs from May 22.
8. "Kitti Katz"
Three teenage girls transform into powerful super cat heroes to save the world from the evil Egyptian Goddess. Even so, they still have time to practice soccer. "Kitti Katz" airs from May 18.
9."The Monkey King"
The Monkey King is an action-packed comedy about a charismatic monkey and his companion, the Magic Wand, who embark on an fateful journey to battle 100 evil creatures, the eccentric Dragon King, and their greatest enemy: the monkey ego.
On the way, the monkey meets a village girl who shows him that even small things can make a difference in the world.
Also read: Six short films to fill the fasting period of Ramadan until Eid
9. "Leos"
The lizard named Leo, 74, has been in the same class in Florida for years with his best friend, a tortoise.
When he finds out he has one year left to live, he devises an escape plan to experience life outside of school. However, his plans fail when he becomes involved with the lives of the students and a cruel substitute teacher.
10. "Chicken Run: Dawn of the Nugget"
After escaping death at Tweedy's ranch, Ginger is finally able to fulfill her dream: a peaceful asylum for the entire herd far from humanity.
Her world is even more beautiful when she and Rocky have a daughter named Molly. But when a species of chicken faces a new and terrifying threat, Ginger and company are willing to risk their freedom to rush in.
Also read: Five Prime Video films that you can enjoy during Eid
Also read: Online Cinema is showing seven specially selected short films this month
Preacher: Suci Nurhaliza
Editor: Natisha Andarningtyas
COPYRIGHT © BETWEEN 2023
source: www.antaranews.com