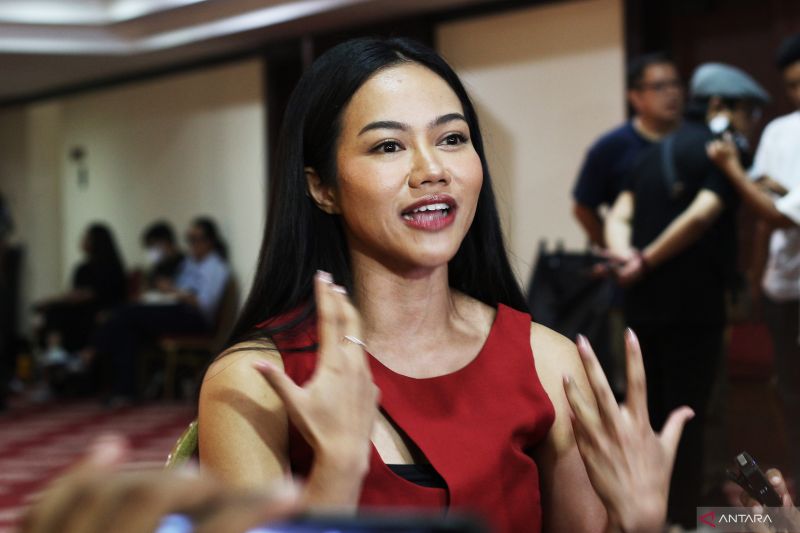 Jakarta (Rifyu.com) – Singer Yura Yunita felt challenged to perform three songs at the "Yovie Widianto: Billion Songs Confest" concert because there was one song that had a special arrangement and nuance to be performed at the event.
"I will present three songs, the first song is a special song that Mas Yovie created for me called 'Must Be Happy'. It's very special because I have to always sing that song with a feeling of happiness. Then the songs 'My Letter' and 'About Myself'. So, The last song was very challenging because it was made with a different arrangement," he said on the sidelines of a rehearsal session with musicians supporting the concert in Jakarta, Monday.
Yura further said that the song "About Myself" is different from most of Yovie Widianto's songs which tend to be easy listening. Because of that he did not deny saying that there was a bit of difficulty in bringing the song.
Also read: Yovie Widianto will hold the "Billion Songs Confest" concert in May 2023
"The arrangement of this song was made tight veryso somewhat spring nge-rap that's it, yes. It was very challenging anyway for me. You have to listen to it later at the concert because the arrangement is tight and magnificent," he said excitedly.
Another thing that makes the singer of the song "Deceptive World" feel challenged is the art of choreography that accompanies the song.
Choreography? There's more! This is my first time trying practice. choreoit's fun, but it seems I'm not the only one because the other performers also have choreography," he added.
Regarding the costumes on the stage later, this woman from Bandung will appear in a mix and match of certain fabrics and colors that are adapted to the theme of the song she is performing.
Also read: Yovie Widianto revealed that there was "Carlo Saba" at the "Billion Songs" concert
"The costumes have been prepared carefully. This concert is also special because each singer is also determined by the theme of their respective songs. My theme is adjusted to green because I like cool things and a special design has been determined specifically for this event," he explained.
Yura is indeed very proud and comfortable with his appearance that emphasizes Indonesian fabrics, he even admits that he often carries elements of cloth in everyday life.
"As much as possible to bring the feel of traditional fabrics when perform and I also feel comfortable wearing it. Everyday I also like to wear modified fabrics that are still elegant and edgy using traditional cloth," said Yura closing the conversation.
Also read: Tulus prepares a special performance at a concert by Yovie Widianto
Reporter: Ahmad Faisal Adnan
Editor: Siti Zulaikha
COPYRIGHT © BETWEEN 2023
source: www.antaranews.com