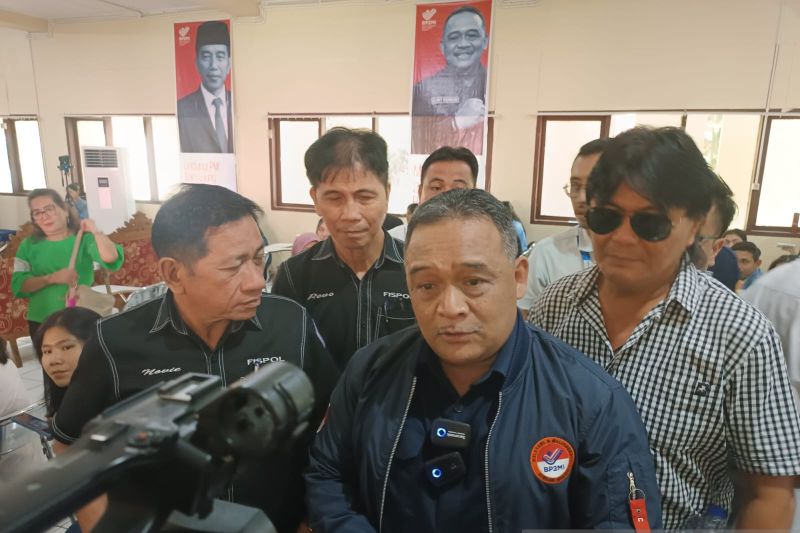 This country is great, the meaning is like this, the highest law of the country is the safety of citizens.
Manado (Rifyu.com) – Head of the Agency for the Protection of Indonesian Migrant Workers (BP2MI) Benny Rhamdani said Myanmar, Cambodia and Laos were not destination countries for the placement of Indonesian migrant workers.
"Myanmar, Cambodia and Laos have been trending for the past 2 years, and we want to remind these three countries that they are not listed as placement countries," Benny said in response to the presence of Indonesian citizens who were still detained in Myanmar, in Manado, Thursday.
This means, according to the members of the North Sulawesi Provincial DPRD for the three periods (1999-2004, 2004-2009, and 2009-2014), if someone leaves for these three countries for work reasons it is certain that it is illegal.
"We saw those who had departed because they were lured by high salaries, it turned out that they regretted it, protested because they did not live up to their promises, they were locked up, their documents were withheld by those who departed, by the syndicate," he said.
According to him, thousands of residents have finally been repatriated to Indonesia, including several residents from North Sulawesi.
"So, be careful about offers to work in Laos, Myanmar because in fact they will be employed in gambling on line. Myanmar, Cambodia and Laos are not placement destinations," he emphasized.
Benny answered the country's efforts to repatriate workers who are currently trapped in Myanmar.
"This country is great, meaning this, the highest state law is the safety of citizens. When there are citizens who are in trouble abroad, for example after being tracked, they leave illegally, the state takes over to save them," he explained.
The steps taken to repatriate Indonesian workers who are still stuck in Myanmar are discussing with the local state authorities, the second is evacuation, the third is being placed, protected in shelter Indonesian Embassy
"The process of their return is paid for by the state. When they arrive in Indonesia, their duties are transferred to BP2MI," he said.
Also read: BP2MI mentions 80 countries as destinations for placing Indonesian Migrant Workers
Also read: BP2MI: The state must fight against the crime of trafficking in persons
Preacher: Karel Alexander Polakitan
Editor: D.Dj. Kliwantoro
COPYRIGHT © BETWEEN 2023
source: www.antaranews.com