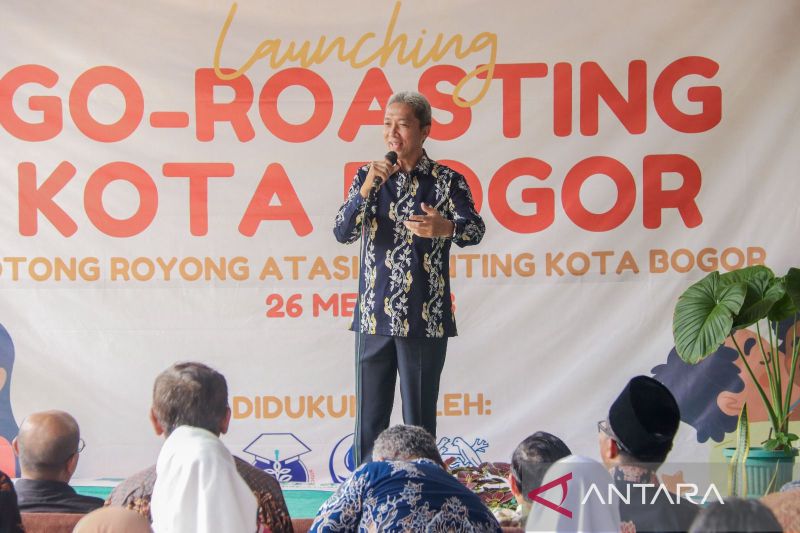 Research and analysis is a function of education through research that has been carried out by IPB….
Bogor City (Rifyu.com) – The Bogor City Government (Pemkot), West Java, is collaborating with IPB University to overcome stunting in children with the Gotong Royong Overcoming Stunting Program in Bogor City (Go-Roasting).
Sofyan Sjaf, Dean of the Faculty of Human Ecology, IPB University, when carrying out the first Go-Roasting activity, in the Al-Iman Mosque Hall, Sindangbarang Village, West Bogor District, Bogor City, Friday, said that stunting in science is included in the resilience of families who have been operated on, analyzed through research, both treatment and prevention.
"Research and analysis is a function of education through research that has been carried out by IPB, and today is a service function. So this is the Tri Dharma of Higher Education with dedication which is then encouraged so that together with our community we anticipate the problem of stunting. Hopefully this program can also continue until go national," he also said.
Sofyan said that West Bogor District was the first area where the Go-Roasting program was implemented as a Pentahelix effort to handle stunting and prevent stunting in five sub-districts which will also continue at the city level. It is hoped that this activity can also be implemented at the national level.
He hopes that the stunting problem can be reduced significantly and no new cases occur through scientific handling and approaches.
Head of the IPB University IKK Department Tin Herawati who is also the Coordinator of IPB Cares for Stunting said the Go-Roasting activity included refreshing for cadres, family education, providing additional food, and a family caring kitchen.
This activity is to improve the skills of cadres and mothers concerned with stunting at the sub-district level in measuring the height and weight of toddlers so that they are more accurate and validated.
"For family education this is done, because considering that some 70 percent of mothers with stunted children are in a circle of lack of knowledge that is inadequate in parenting. That's why we provide provision or education," he also said.
Meanwhile, on the side of additional food for children, said Tin, the Bogor City Government is through various movements both in the Lur Important City Government program, namely the ASN Caring for Stunting movement, which is sharing one and a half kilograms of eggs or additional food from the Health and Dalduk KB Office and other agencies.
As for the family care kitchen, later the cadres will receive training or education to process food which will also be distributed to stunted children and those at risk of stunting.
Head of the Bogor City Stunting Handling Acceleration who is also Deputy Mayor of Bogor City Dedie A Rachim said the Bogor City Government has been struggling to reduce stunting and prevent new cases. The program that was recently implemented was ASN Cares for Stunting by distributing one and a half kilograms of eggs to intervene 1,000 children for six months.
"Thank God ASN Bogor City is the first group to directly contribute to handling stunting. So if you want to go roasting or Important Lur and other programs, you just need to collaborate. Everything already has data by name by address," he also said.
With this collaboration and synergy, said Dedie, homework in accelerating the handling of stunting and preventing stunting in Bogor City can be completed together.
"I am very grateful and appreciative to all parties from IPB, academia, the business world who have actively supported and participated in handling stunting in the city of Bogor," he said again.

Also read: IPB University Expert: Prevent stunting by optimizing family functions
Also read: Tortea, IPB's innovation to prevent stunting
Reporter: Linna Susanti
Editor: Budisantoso Budiman
COPYRIGHT © BETWEEN 2023
source: www.antaranews.com