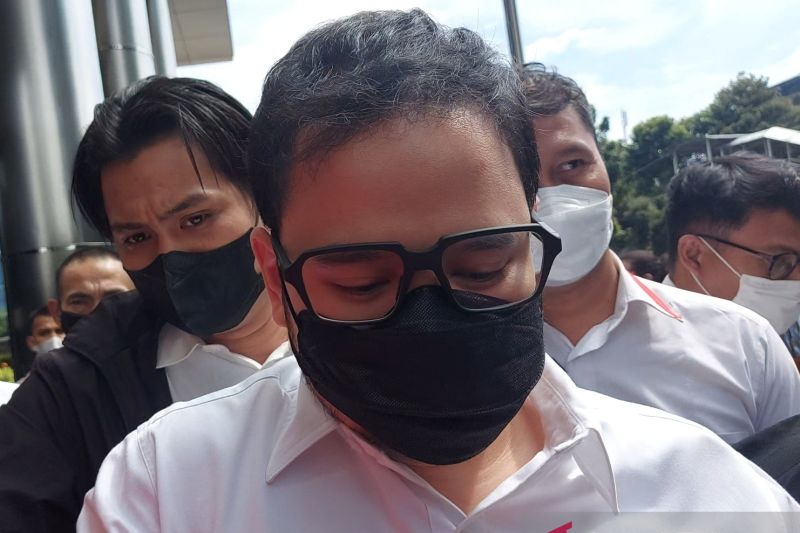 Jakarta (Rifyu.com) –
The Directorate of General Crimes, the National Police's Criminal Investigation Agency, published a wanted list or DPO for Dito Mahendra, a suspect in the alleged crime of illegal possession of firearms, after he failed to summonsed by investigators, Tuesday.
The Director of General Crimes at Bareskrim Polri Brigadier General Djuhandhani Rahardjo Puro emphasized that Dito Mahendra did not have good faith in fulfilling the investigator's summons until the second summons was also not present.
Bareskrim Polri investigators also banned Nindy Ayunda's lover.
"Investigators will issue a DPO and ban Dito Mahendra and carry out other forced measures according to the Criminal Procedure Code and other regulations," he said.
Also read: Bareskrim plans to examine the suspect Dito Mahendra on Tuesday
It's not the first time Dito Mahendra has been absent from investigators summons. When the case was under investigation, the witness in the Nurhadi case also did not comply with the investigator's invitation to be asked for clarification regarding the discovery of 15 firearms at his residence by KPK investigators on March 13, 2023.
Even so, Djuhandhani said, his party would continue to carry out the investigation in a professional manner and through the stages regulated by law.
"And we made other forced efforts in accordance with the Criminal Procedure Code and other regulations," he said.
Also read: The suspect Dito Mahendra is absent from being summoned by Bareskrim investigators
Djuhandhani also revealed that since being summoned twice as a witness, investigators have been looking for the whereabouts of Dito Mahendra, but to no avail.
Until now the search for Dito Mahendra is still being carried out. Investigators are also coordinating with the Directorate General of Immigration to trace the possibility that Dito Mahendra has traveled abroad.
"We have coordinated with the Immigration and several airlines, but we have not got the person concerned to carry out the flight," said Djuhandhani.
Also read: KPK appreciates the National Police appoints Dito Mahendra as a suspect for illegal weapons
Dito Mahendra was dragged into a case of illegal firearms possession after the KPK searched his residence on Monday, March 13, 2023. As many as 15 firearms of various types were found, which were later handed over to the National Police for investigation.
The results of the Polri investigation, of the 15 firearms, nine were declared unlicensed or without official documents, aka illegal.
The nine illegal firearms, namely one Glock 17 pistol, one S&W revolver, one Glock 19 Zev pistol, one Angstatd Arms pistol, one Noveske Refleworks rifle, one AK 101 rifle, one Heckler & Koch G 36 rifle, one Heckler pistol & Koch MP 5, and one Walther air rifle.
The nine illegal firearms were used as evidence in a case handled by the Dittipidum Bareskrim Polri regarding alleged violations of the crime of Article 1 paragraph (1) of Law Number 12 of 1951.
Read also: KPK-Bareskrim looking for Dito Mahendra
Also read: Bareskrim orders Dito Mahendra's forced pick-up

Reporter: Laily Rahmawaty
Editor: Didik Kusbiantoro
COPYRIGHT © BETWEEN 2023
source: www.antaranews.com