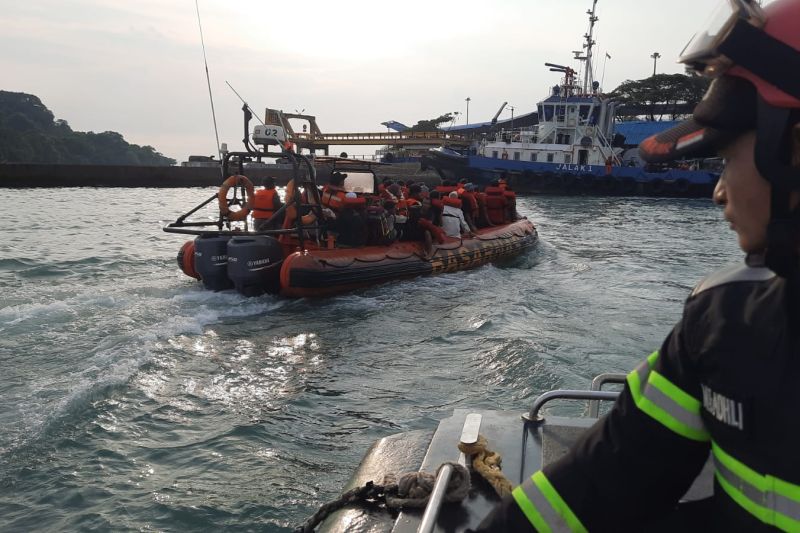 Merak (Rifyu.com) – PT ASDP Indonesia Ferry (Persero) confirmed that the fire on the Motor Passenger Boat (KMP) Royce 1 owned by PT DLB, Saturday, at around 15.45 WIB while sailing from Merak, Banten, to Bakauheni, Lampung, was successfully extinguished by the joint team.
Corporate Secretary of PT ASDP Indonesia Ferry (Persero) Shelvy Arifin in a written statement to Merak, Saturday, said that before crossing Tempurung Merak Island, the ship caught fire.
But at this time, he said, the fire could be extinguished by involving a joint team, including Basarnas Banten.
It is planned that KMP Royce 1 will be docked and evacuated to Merak Port.
The BPBD team, ASDP, Basarnas, and related agencies have coordinated to immediately condition the ship to dock at Merak and be able to evacuate all service users.
Also read: A Merak – Bakauheni crossing ship caught fire

Preacher: Mansyur Suryana
Editor: Herry Soebanto
COPYRIGHT © BETWEEN 2023
source: www.antaranews.com