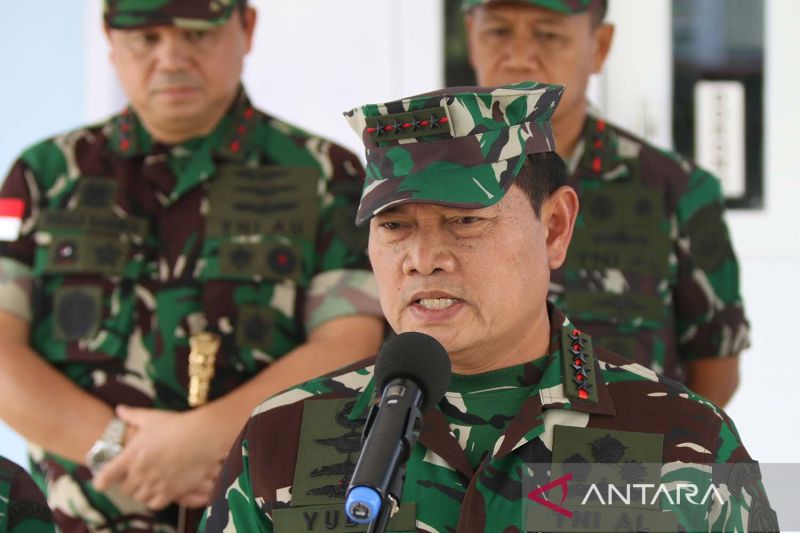 Jakarta (Rifyu.com) – Various events in the legal field took place on Sunday (23/4), starting from the Commander in Chief of the Indonesian Armed Forces, Admiral Yudo Margono, who condolences for the death of the fifth soldier in Nduga, Papua, to various incidents of the 2023 Eid al-Fitr return.
Here's the summary:
1. Yudo Margono condolences for the death of the fifth soldier in Nduga
TNI Commander Admiral TNI Yudo Margono conveyed his deep condolences for the death of a TNI soldier on behalf of Private F, one of the personnel from the Yonif R 321/GT Task Force.
Private F is the fifth victim who was killed by an attack by an armed criminal group (KKB) in Mugi-man, Nduga, Papua, on Saturday (15/4).
Learn more here.
2. The situation in Ternate is conducive after the clash between two youth groups
Ternate Resort Police Chief Adjunct Senior Commissioner Andik Purnomo Sigit stated that the security situation was safe and conducive again after clashes between two youth groups in Jambula and Sasa Sub-Districts on Saturday (22/4).
"With the agreement signed by the two parties signed by the sub-district head, village heads from the two urban villages as well as youth leaders, religious leaders and traditional leaders to make peace," said the Ternate Police Chief in response to clashes between residents after Eid al-Fitr 1444 Hijriah in Ternate, North Maluku, Sunday.
Learn more here.
3. Voters are advised to depart according to odd-even dates
Korlantas Polri appealed to people who will return after the 2023 Lebaran homecoming from east to west (Jakarta) to pay attention to odd-even dates, so that departures are adjusted to odd and even plate numbers.
"Odd-even is still implemented at the time one way, travelers to adjust the date and license plate number of the vehicle," said the Head of Operations Section (Kabagops) of Korlantas Polri, Kombes Pol. Eddy Djunaedi in a statement in Jakarta, Sunday.
Learn more here.
4. Kakorlantas: The potential for side disturbances is a critical point for backflow
Head of the Indonesian Police Traffic Corps (Kakorlantas) Inspector General Pol. Firman Shantyabudhi said that the potential for side disturbances needs to be avoided by the public during reverse flow because it can become a traffic jam-prone point.
"What you have to watch out for are points where road narrowing occurs. We always convey about the potential for side obstacles," said Firman in a press conference which was monitored virtually in Jakarta, Sunday.
Learn more here.
5. Kapolri: A number of traffic engineering measures have been implemented for reverse traffic
National Police Chief Gen. Pol. Listyo Sigit Prabowo said that his party would implement a number of traffic engineering measures, both on toll roads and arterial routes, to anticipate the peak of the 2023 Eid return.
"It is necessary to take steps and efforts to carry out engineering, especially from the police to regulate (traffic), both on the toll road and on the arterial route," said Sigit in a virtual press conference in Jakarta, Sunday.
Learn more here.
Preacher: Fath Putra Mulya
Editor: Indra Gultom
COPYRIGHT © BETWEEN 2023
source: www.antaranews.com