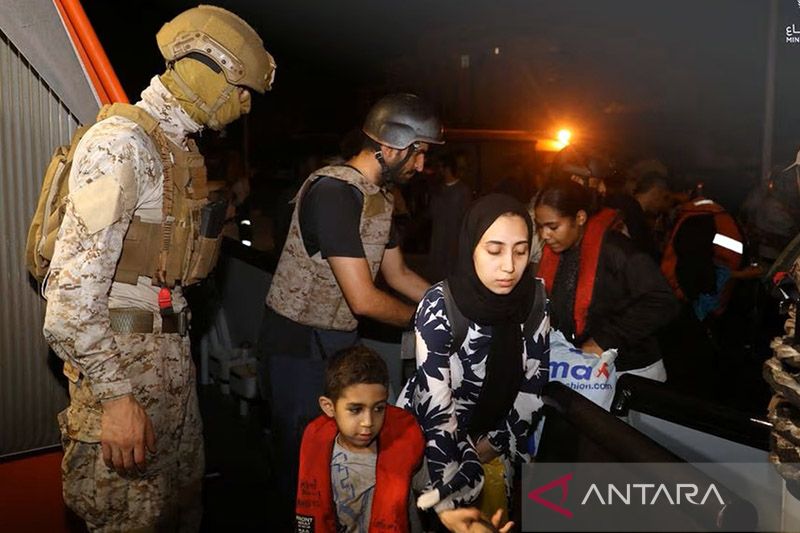 Ankara (Rifyu.com) – Turkey has evacuated 1,834 people, 249 of whom are citizens of 19 different countries, from conflict-ridden Sudan.
"We are communicating with all our citizens who want to go home," Turkish Foreign Minister Mevlut Cavusoglu told TRT Haber television station Friday (28/4).
According to a Turkish diplomatic source, Cavusoglu also spoke by phone with the commander of the Sudanese paramilitary group, Rapid Support Forces (RSF), Mohammed Hamdan Dagalu to discuss the evacuation of the Turkish citizens.
On Thursday (27/4), Turkey deployed five military transport aircraft, including two A400M aircraft, to evacuate its citizens remaining in Sudan.
Turkey's Ministry of National Defense announced early Friday that a Turkish C-130 evacuation plane, which was heading to Wadi Seidna Air Base to carry out the evacuation, was hit by small arms.
Regarding efforts to end the conflict in Sudan, Cavusoglu said that Deputy Foreign Minister Burak Akcapar will leave for Sudan to carry out a mediation mission next week.
The cease-fire that took effect at midnight Tuesday (25/4) is the latest effort to end the fighting in Sudan, which has been raging since April 15, 2023.
At least 460 people have been killed and more than 4,000 injured in clashes between soldiers and paramilitary groups since the conflict began, according to Sudan's Health Ministry.
Disagreements have occurred in recent months between the army and paramilitaries over reforms to military security.
According to the reforms, the RSF was expected to have full participation in the military.
Such participation is one of the key issues in negotiations with international and regional parties to bring about a transition to a civil and democratic government of Sudan.
Source: Anadolu
Also read: Countries that are busy evacuating their citizens from Sudan
Also read: The Commander in Chief admits there is a potential threat when evacuating Indonesian citizens in Sudan
UN Secretary General: The Sudan conflict has the potential to spread to other regions
Translator: Yashinta Difa Pramudyani
Editor: Tia Mutiasari
COPYRIGHT © BETWEEN 2023
source: www.antaranews.com