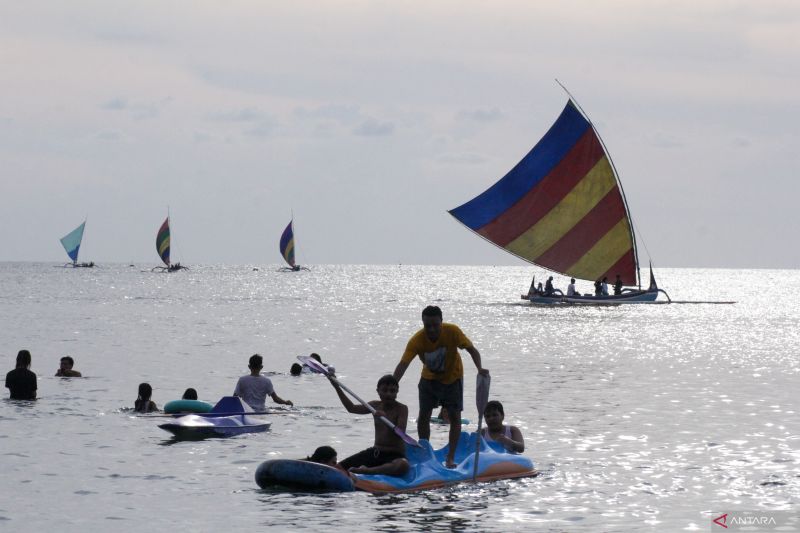 Situbondo (Rifyu.com) – The management of White Sands Marine Tourism in Situbondo, East Java, noted that on the second day of the 2023 Idul Fitri holiday the number of tourist visitors increased to 1,760 people compared to the first day of Idul Fitri 1444 Hijriah, only 604 visitors.
"The second day of Eid the number of visitors has increased significantly compared to the first day of yesterday's Eid," said Situbondo White Sands Marine Tourism Coordinator Ruaidi when contacted in Situbondo, East Java, Sunday.
According to him, visitors to the beach tour located in Pasir Putih Village, Bungatan District, were dominated on the second day from outside the city, including Surabaya, Malang, Jember and Lumajang, as well as Jakarta.
"The majority of tourist visitors bring private cars. In the parking lot, some come from Bandung and Jakarta. In addition, also from various districts/cities in East Java," said Ruaidi.
He said that every visitor is urged to pay attention to health protocols, and the beach tourism manager also enforces hand washing and wearing masks, as an anticipatory effort even though the spread of the virus is currently starting to slow down.
"Paying attention to this health protocol is a form of our endeavor to anticipate the spread of clusters in tourist attractions," he said.
Situbondo White Sand Marine Tourism is still a destination for local and foreign tourists. Apart from its location right on the northern coast route that connects Java – Bali, this beach tour is the choice of the community because the waves on this beach are calm and safe for children to bathe or play canoeing.
Reporter: Novi Husdinariyanto
Editor: Guido Merung
COPYRIGHT © BETWEEN 2023
source: www.antaranews.com