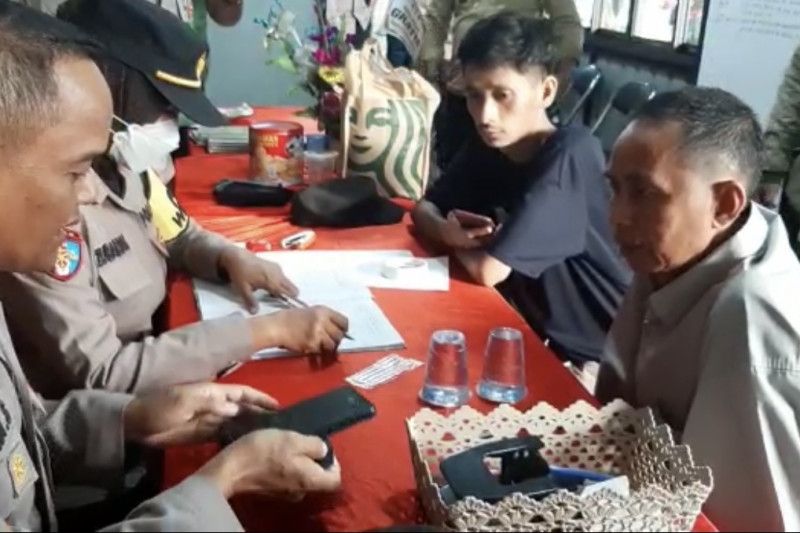 Batam (Rifyu.com) – Head of the Riau Islands Province Transportation Service Junaidi said the bodies of three victims of the Evelyn Calisca 01 ship accident in Indragiri Hilir (Inhil), Riau, were returned to Tanjungpinang on Friday (28/4).
"Just now coordinating with KSOP Inhil, there were three bodies of victims of the Evelyn ship from Tanjungpinang being returned using speed boat (fast boat) wood. It's currently on its way," he said when contacted in Batam, Riau Islands, Friday.
As for the identity of the victim who was repatriated, he admitted that he did not know the complete identity of the Evelyn ship accident victim who was repatriated.
"I am currently at the port command post to carry out coordination, complete information regarding the three bodies that were sent cannot be complete," he said.
From the results submitted by the Inhil Harbormaster and Port Authority (KSOP) to him, there were dozens of victims, most of whom had been taken by their families.
"The other victims we got from KSOP Inhil have already been taken by families in Inhil. As for the families here, we don't know yet. We will check at the information post at the Port of Tanjungpinang, whether the victims are buried here or in other areas in the Riau Islands," he said.
Meanwhile, the Tanjungpinang Police, Riau Islands (Kepri) Regional Police, opened an information post regarding the fast boat Evelyn Calisca 01 bound for Tanjungpinang which capsized in Kateman Waters and Bird Island, Indragiri Hilir, Riau Province.
The post is located at the Sri Bintan Pura (SBP) Tanjungpinang port, Riau Islands Province (Kepri). The post is open 1×24 hours to receive reports/complaints from the families of the victims of the fast boat Evelyn Calisca 01.
"This post is to make it easier for the community or the victim's family to get information about the Evelyn Calisca 01 fast boat accident," said the Head of the Port Area Police, AKP Zubaidah in Tanjungpinang, Thursday afternoon.
Preacher: Ilham Yude Primary
Editor: Edy M Jacob
COPYRIGHT © BETWEEN 2023
source: www.antaranews.com