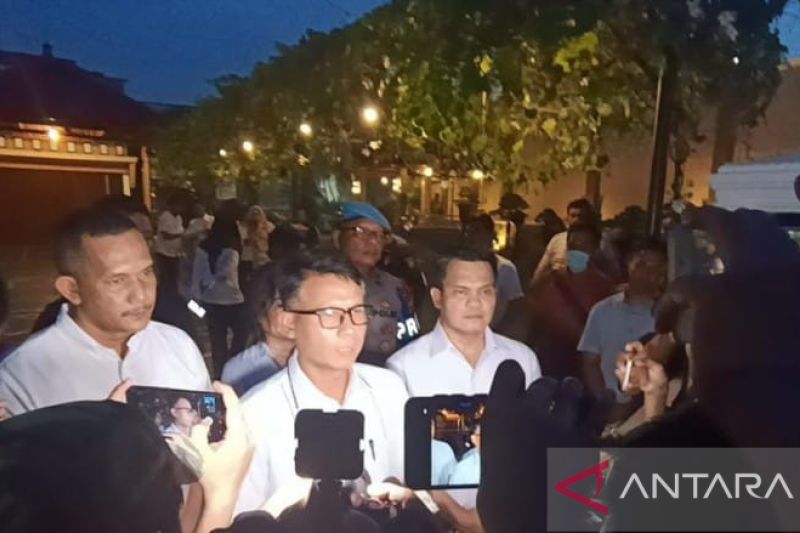 Medan (Rifyu.com) – The North Sumatra Regional Police (Polda Sumut) conducted an examination of AKBP AH regarding his son, suspect AH in the case of alleged abuse of Ken Admiral, for 7 hours at the North Sumatra Police Headquarters.
"Today we are carrying out an examination of AKBP AH, which is part of the investigation we are carrying out in relation to this viral case. We have conducted an examination for 7 hours, from 12 (noon) to 7 pm," said the Dirkrimum Polda North Sumatra, Kombes Pol. Sumaryono in Medan, in his statement, Thursday night (27/4).
He said the interim results of the interrogation of AKBP AH's brother were sufficient to meet the elements to be criminalized against AH.
"The statement from AKBP AH is to complement, strengthen the criminal elements charged against brother AH. As well as the completeness of this examination we will present in the case file for AH," he said.
From the actions of AH who allegedly committed the abuse of Ken Admiral, the North Sumatra Police used Article 351 paragraph 2 with a penalty of 5 years.
Apart from conducting an examination of AKBP AH, Sumaryono said that his party also conducted a virtual examination of the victim Ken Admiral, which involved parents and lawyers. The reason is, currently the victim is already in Manchester, England because of college.
"Colleagues please be patient, because this is quite an intensive in-depth study and can also be submitted for examination of witnesses. We also have 6 people today simultaneously in different places besides the Ditrreskrimum office," said Sumaryono.
Previously, the police conducted a search at AKBP AH's house, on Jalan Guru Sinumba, Medan Helvetia, Wednesday. The purpose of the search was to find evidence carried out by the suspect AH in the abuse case against Ken Admiral.
Also read: The North Sumatran regional police searched the warehouse for storing diesel fuel, which allegedly belonged to AKBP AH
Also read: The North Sumatran regional police have examined 10 witnesses in the case of the suspect AH
Reporter: M. Sahbainy Nasution
Editor: Budi Suyanto
COPYRIGHT © BETWEEN 2023
source: www.antaranews.com