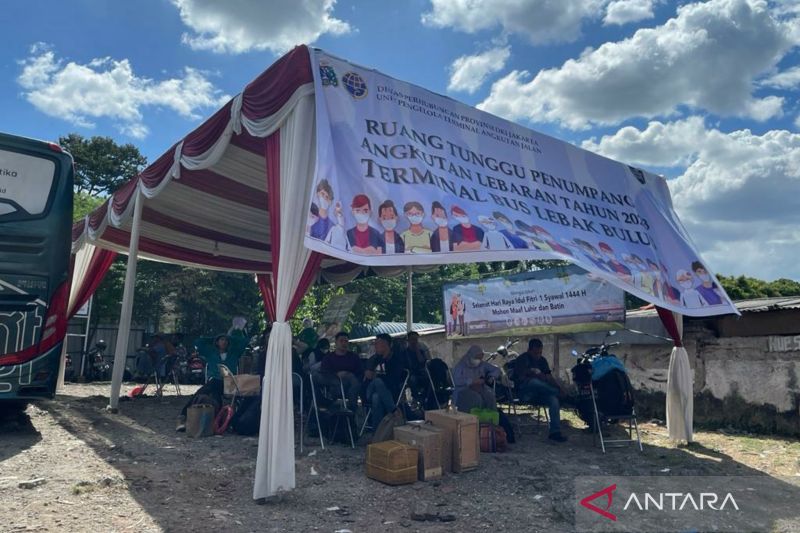 Jakarta (Rifyu.com) – Lebak Bulus Terminal Manager, South Jakarta, predicts a spike in the number of passengers returning to DKI Jakarta after going home will occur on Sunday (30/4) to Monday (1/5).
"Maybe on April 30 or May 1 the predicted increase in passengers is due to the end of the school holidays," said Lebak Bulus Terminal Head Iman Syafril when contacted in Jakarta, Friday.
Iman explained that until now the return flow at the Lebak Bulus Terminal was still normal and there had not been a peak in the number of return passengers.
Starting from Friday (14/4), namely H-8 before Eid until the fifth day after Eid or Thursday (27/4), 658 buses departed and suddenly arrived at the terminal.
"For the number of arriving passengers, 1,062 people. Meanwhile, 8,934 departing passengers," he said.
In addition, as many as 52 drivers were examined with details of 32 healthy people, 19 healthy people with records and one person who was not healthy so they were directed to rest.
Read also: 722 voters arrived at Kalideres Terminal
Also read: PMI West Jakarta receives additional Forpis volunteers at the Kalideres Terminal
In terms of bus feasibility, 113 vehicles passed the "ramp check" and 47 vehicles were unfit for operation, divided into technical and non-technical categories.
The technical categories of vehicles that are not fit for operation include bald tires, cracked windshields, unprepared seat/safety belts, brake volume, not equipped with glass breaker tools, hammers and so on.
"Meanwhile, for non-technical purposes, we check the completeness of vehicle documents, such as KIR books and surveillance cards (KPS), first aid kits, fire extinguishers (APAR) and so on," he said.
Whether or not there is a surge in passengers, his party has prepared a number of facilities starting from terminal officers on guard, vehicle safety inspection (ramp check) from the Jagakarsa Motor Vehicle Testing Management Unit (UP PKB), to the South Jakarta Health Sub-Department health post.
The manager assures passengers that security and order at the Lebak Bulus Terminal are guaranteed.

Also read: During the homecoming flow, 8,014 travelers depart from the Lebak Bulus Terminal
Also read: Lebak Bulus Terminal ensures driver health while driving
Reporter: Luthfia Miranda Putri
Editor: Sri Muryono
COPYRIGHT © BETWEEN 2023
source: www.antaranews.com