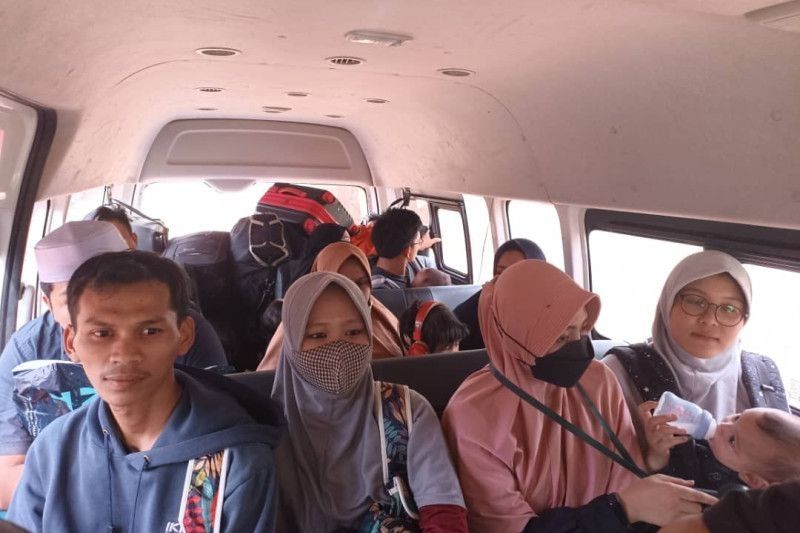 Jakarta (Rifyu.com) – The Director for the Protection of Indonesian Citizens and Legal Entities at the Ministry of Foreign Affairs Judha Nugraha said the government continues to make efforts to evacuate Indonesian citizens (WNI) from Sudan.
"Coordination with the United Nations (UN) and several foreign missions in Sudan is being carried out," Judha said via text message, Monday.
Since April 15, Sudan has been in armed conflict between the national army (SAF) and the paramilitary Rapid Support Forces (RSF).
The military battle resulted in at least 413 deaths and 3,551 people were injured, according to UN data as of April 21, 2023.
Based on data from the Indonesian Embassy in Khartoum, currently there are 1,209 Indonesian citizens living in Sudan. Most of them are students and students.
Responding to Sudan's security status which is on alert 1, the Indonesian Embassy in Khartoum's protection team until April 20, 2023 has succeeded in evacuating 43 Indonesian citizens who were trapped at the scene of the battle to a shelter in Indonesian Embassy
Minister of Foreign Affairs Retno Marsudi previously said preparations for the evacuation of Indonesian citizens from Sudan had been coordinated with five Indonesian representatives, namely those in Khartoum (Sudan), Cairo (Egypt), Addis Ababa (Ethiopia), as well as Riyadh and Jeddah (Saudi Arabia).
However, said Retno, evacuation could only be carried out if the two conflicting parties agreed to a humanitarian pause.
This pause can be used by other countries to save their citizens from Sudan or for the international community to distribute humanitarian aid to Sudan.
The United States, Britain and Saudi Arabia have successfully evacuated their citizens from Sudan.
Meanwhile, Spain, South Korea, Kuwait and Egypt have also coordinated to save their citizens from the conflict zone.
Read also: Truce fails in Sudan, fighting continues
Also read: The US evacuates nearly 100 people from the Sudanese embassy in the middle of the conflict
Center for Conflict Resolution, solve the water struggle in Sudan
Reporter: Yashinta Difa Pramudyani
Editor: Tia Mutiasari
COPYRIGHT © BETWEEN 2023
source: www.antaranews.com