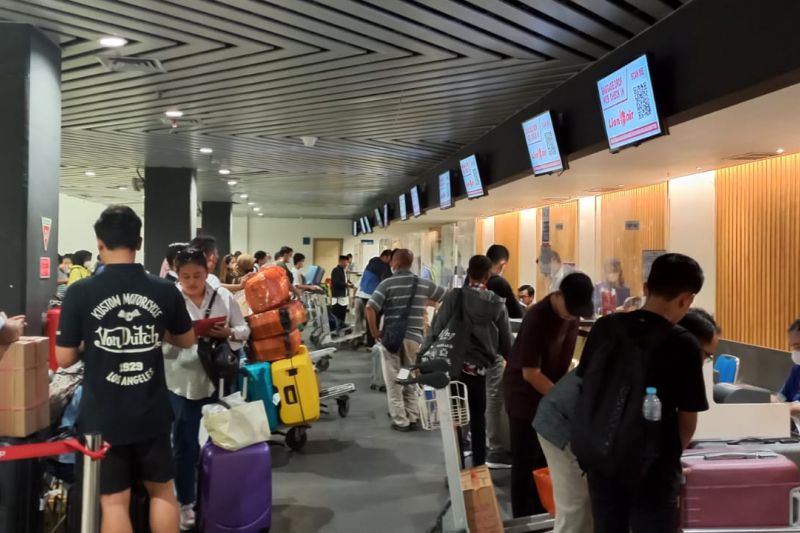 Maybe someone just returned to work on May 2, moreover on May 1 there is also a national holiday
Sidoarjo (Rifyu.com) –
Passenger traffic at Surabaya Juanda International Airport in Sidoarjo, East Java, is still quite high even though it has passed the peak of return flow on Tuesday (25/4).
General Manager of Juanda International Airport, Sisyani Jaffar, said Friday, two days after the return peak, the number of passengers served was over 40 thousand passengers per day.


His party predicts this is because there is still time for school children's holidays and not all people have returned to work actively.


"Maybe some of them just returned to work on May 2, moreover on May 1 there is also a national holiday," he said.


He said the peak of the return flow occurred on Tuesday with 47,358 airplane passengers at Juanda Airport, then Wednesday (26/4) the number was less, namely 45,621 people.
Also read: Juanda Airport predicts the peak will return today, reaching 45 thousand passengers


"And yesterday, Thursday (27/4) there were 42,177 passengers," he said.


His party estimates that the number of passengers on this day or H + 6 Eid will be around 38 thousand to 39 thousand people.


Overall during the Air Transportation Control Post period which has been running for 14 days or since April 14 2023, Juanda International Airport has served 575,363 passengers, a growth of 26 percent compared to the same period the previous year of 458,421 passengers.


"Meanwhile, the total movement of aircraft reached 4,050 movements or grew 19 percent compared to the previous period, which was 3,396 aircraft movements," he said.
Also read: Juanda Airport maximizes 15 waiting rooms to serve Idul Fitri return flows
Reporter: Indra Setiawan
Editor: Risbiani Fardaniah
COPYRIGHT © BETWEEN 2023
source: www.antaranews.com