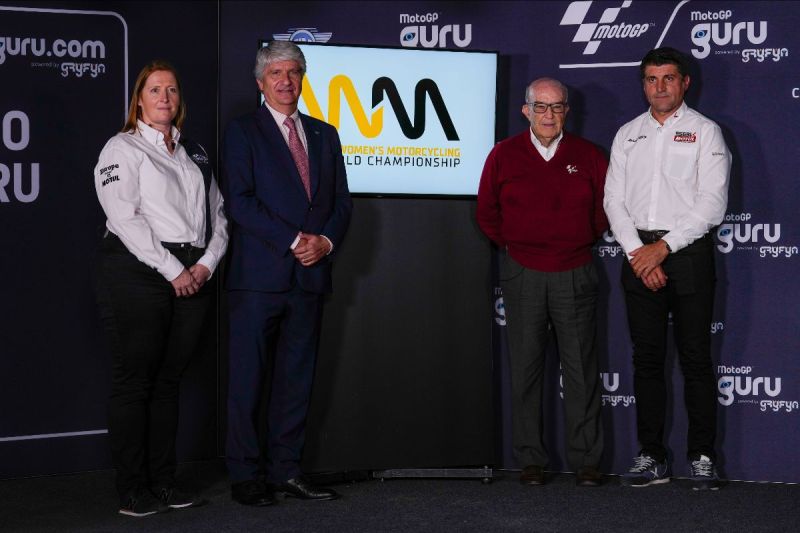 Jakarta (Rifyu.com) – Motorcycle racing regulators FIM and Dorna Sports introduced the Women's Motorcycling World Championship (FIM Women's Motorcycling World Championship) project which is expected to broaden access to motorcycling and positive representation for women racers.
As quoted from the official statement received on Sunday, the initial series of this event will be launched in 2024 and run concurrently with World Superbike (WSBK).
The target for the first season was at least six laps, with two races taking place per lap. Grid will be racing with the same engine, with one motorcycle supplier to be announced in due course.
"As we do in Motocross, Enduro and Trial, we start with next year's Women's Motorcycle Racing Championship in circuit racing (WSBK). Our plan is to have six races in Europe, and we plan to do a single brand competition. We will try to getting women riders from all over the world to compete in this new Championship, and it will be held especially in the WSBK Championship," said FIM President Jorge Viegas.
Also read: Erick Thohir meets Dorna officials to discuss MotoGP 2023
Furthermore, Viegas said that this new event aims to create opportunities for female racers who are already competing.
It is also hoped that the event will provide an environment in which they can build a viable and professional career in motorcycle racing, and seek to lay the groundwork for more equal representation across the motorcycle paddock in the future.
"Setting a positive example for aspiring female competitors, this series will further underscore that motorcycle (racing) is a sport that everyone can enjoy, both on and off the track," she said.
WSBK Executive Director Gregorio Lavilla added, his party was very interested and enthusiastic about welcoming this championship to the WSBK agenda. He added that there are still many things and other details that need to be developed so that this competition can run successfully and sustainably.
"It's important for us to expand the opportunities that are available, and especially considering the many achievements and projects we have started, I think this is a big challenge but we should all be proud to be able to offer this opportunity," said Lavilla.
"We want to create a destination where women riders from around the world can join the championship and find professional success. That means we can also find new ways to promote the motorcycle industry. If we start from scratch, we can be more creative. As I said from my side, I will give my full commitment to make it happen and make it work to the standard that we want, and hopefully we can be successful and enjoy it," he added.
Also read: Lecuona feels nervous about returning to MotoGP
Also read: Even though he has tried MotoGP, Toprak said he would still focus on WSBK
Reporter: Arnidhya Nur Zhafira
Editor: Bayu Kuncahyo
COPYRIGHT © BETWEEN 2023
source: www.antaranews.com