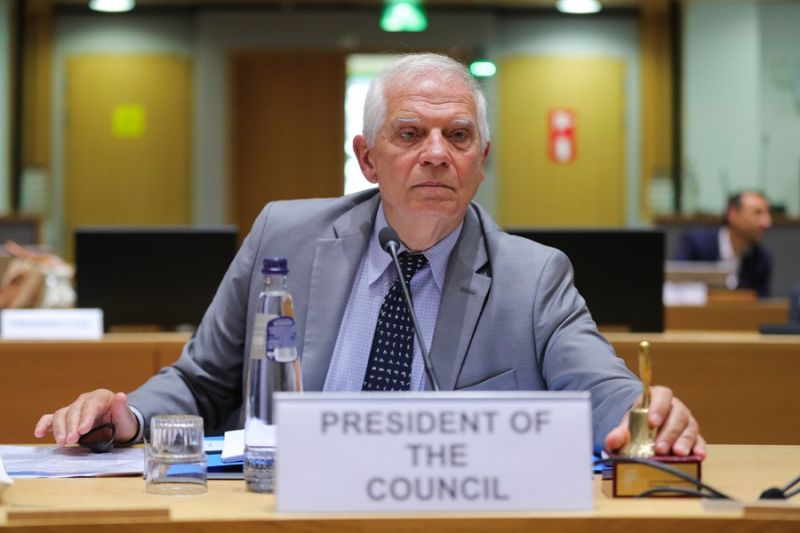 BRUSSELS (Rifyu.com) – The European Union has successfully evacuated staff and more than 1,000 citizens of EU member states from Sudan, EU Foreign Policy Chief Josep Borrell said on Monday (24/4).
Speaking to reporters en route to a meeting of EU foreign ministers in Luxembourg on Monday, Borrell said staff of the EU diplomatic mission had been evacuated from Sudan in a complex and successful operation.
He thanked in particular France for evacuating EU staff.
Borrell also announced that more than 1,000 EU member state nationals could leave the country with the combined efforts of many countries saving people from other EU countries besides their own nationals.
He explained that the war in Sudan would be on the main agenda of the EU foreign ministers' talks because the bloc could not allow Sudan, which is a densely populated country, to continue to experience conflict that would affect all of Africa.
Also read: Dutch military aircraft carrying foreign nationals have left Sudan
Borrell stressed the need for a political resolution to the conflict.
EU countries are currently working to evacuate more of their citizens from Sudan.
France, Spain and Greece have announced successful rescue operations.
Clashes between the Sudanese Armed Forces and the paramilitary Rapid Support Forces (RSF) group continued on Sunday, despite a 72-hour ceasefire declared for Eid al-Fitr.
Explosions and fighting were reported mainly around military headquarters and the presidential palace in the capital Khartoum.
At least 413 people have died and more than 3,500 people have been injured in Sudan since fighting between the two sides erupted on April 15, 2023.
Source: Anadolu
Also read: Switzerland closes embassy in Sudan for security reasons
Also read: China, India and Pakistan evacuate their citizens from Sudan
Translator: Yashinta Difa Pramudyani
Editor: Yuni Arisandy Sinaga
COPYRIGHT © BETWEEN 2023
source: www.antaranews.com