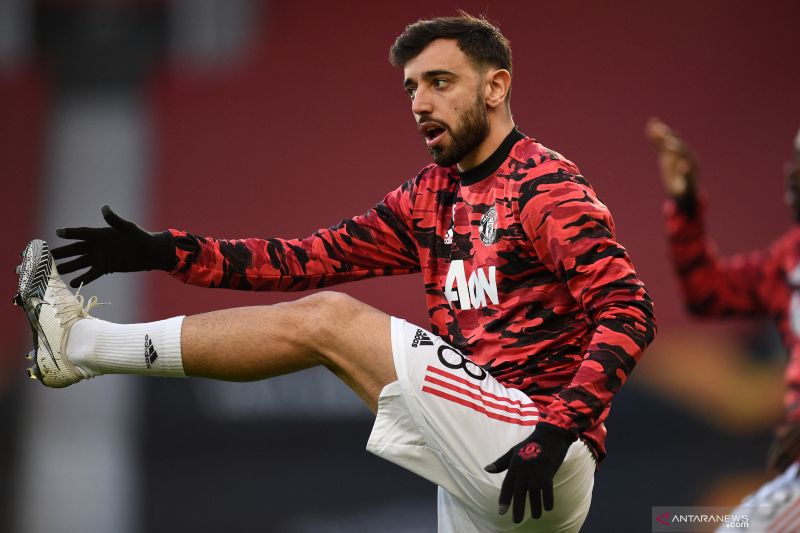 Jakarta (Rifyu.com) – Manchester United coach Erik ten Hag praised the quality of player Bruno Fernandes as a footballer who has skills complete.
This praise was given by Ten Hag after the player scored Man United's only winning goal from Aston Villa in the continuation of the 2022/2023 Premier League season at Old Trafford, Sunday evening WIB.
Ten Hag said Bruno was a player who really understood his strategy.
"Firstly, he is a very good presser, he understands the moment when to close, when to get the opponent in trouble. He also knows when to run backwards, track backwards and close the passing line to close opponents," said Ten Hag, quoted from the club's official website.
"Even if our press gets beaten he knows when to come back and then, of course, he can play between the lines and make passes, but also, he can be for himself behind the line," he continued.
The former Ajax coach then praised the figure of the owner of the number eight back at MU as a player who is versatille or can play several positions equally well.
"He can play several roles. We saw against Everton, he can play a deeper role and he provides the pass. As a number 10, we know what he can do, but also from the side," said Ten Hag.
Also read: Bruno Fernandes' single goal wins MU over Aston Villa
Ten Hag also mentioned Bruno as a great captain in his team where the 28-year-old player can set a good example, energy in the team, intelligence, so that he always gives a high fighting spirit when playing.
Ten Hag is very happy to be working with the former Sporting CP player.
"He has so many skills and it's a pleasure to work with players like him," said Ten Hag.
Furthermore, the 53-year-old coach emphasized that Bruno was an important part of his team's success.
"We need players like that if you want to win games and if you want to win trophies," said Ten Hag.
Since joining the Reds Devils in the 2019/2020 winter season, Bruno has scored 61 goals and 53 assists in a total of 178 appearances for the club in all competitions, according to Transfermarkt.
This season, the player born on September 8, 1994 has contributed 11 goals and 14 assists with the club from a total of 52 appearances in all competitions. His record helped lead the Red Devils to win the League Cup title for the sixth time this season.
Also read: Two goals from Bruno Fernandes brought Manchester United to the FA Cup semifinals
Reporter: Zaro Ezza Syachniar
Editor: Junaydi Suswanto
COPYRIGHT © BETWEEN 2023
source: www.antaranews.com