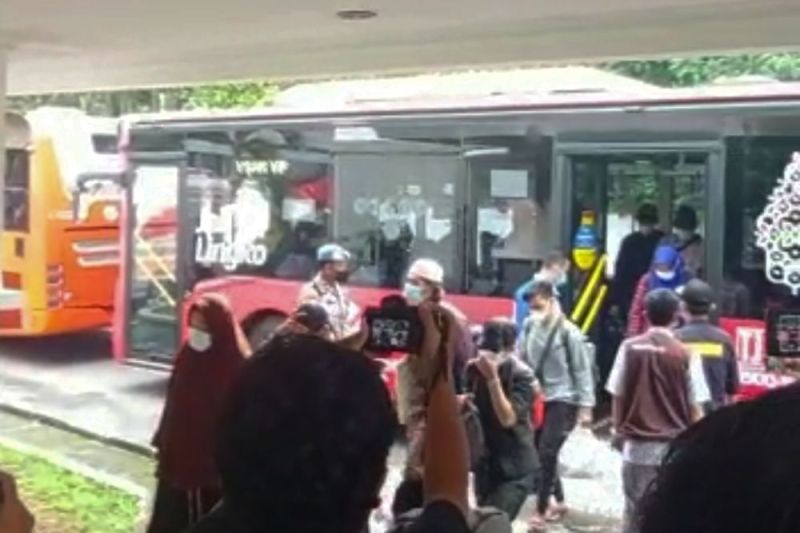 Pekanbaru (Rifyu.com) – As many as 41 Riau residents who were evacuated from Sudan on the first flight group (kloter) have arrived in the nation's capital, Jakarta, Indonesia, on Friday.
"Thank God, 41 Riau residents arrived in their homeland who were transiting at the Pondok Gede Hajj Dormitory in Jakarta and then they underwent health checks and data collection," Head of the Riau Province Liaison Agency, Rido Adriansyah, said in a statement to the media, Friday.
He said that after the data collection and health checks were completed, the first flight group would immediately depart for Pekanbaru, Riau, namely on Saturday (29/4) by plane.
"According to the direction of the Governor of Riau Syamsuar, because of the long journey from Sudan, they will depart by air transportation to Pekanbaru," said Rido Adriansyah.
Also read: The Commander in Chief admits that there is a potential threat when evacuating Indonesian citizens in Sudan
Also read: The DKI Provincial Government provides 15 buses to pick up Indonesian citizens who were evacuated from Sudan
The total number of Riau residents who were evacuated from Sudan was 128 people, consisting of 99 men and 29 women, including 1 toddler. Of the 128 people, 41 of them have arrived in Indonesia this Friday.
Meanwhile, the repatriation of the group of Riau residents from Jakarta to Pekanbaru will be facilitated by the Riau Provincial Government (Pemprov). Hundreds of Riau Riau residents were evacuated due to the armed conflict that occurred in the Republic of Sudan.*
Also read: Ministry of Social Affairs facilitates social protection for Indonesian citizens from Sudan
Also read: Five Alumni of Ma'had Al-Birr Unismuh were successfully evacuated by the Indonesian Embassy in Sudan
Herald: Frislidia
Editor: Erafzon Saptiyulda AS
COPYRIGHT © BETWEEN 2023
source: www.antaranews.com