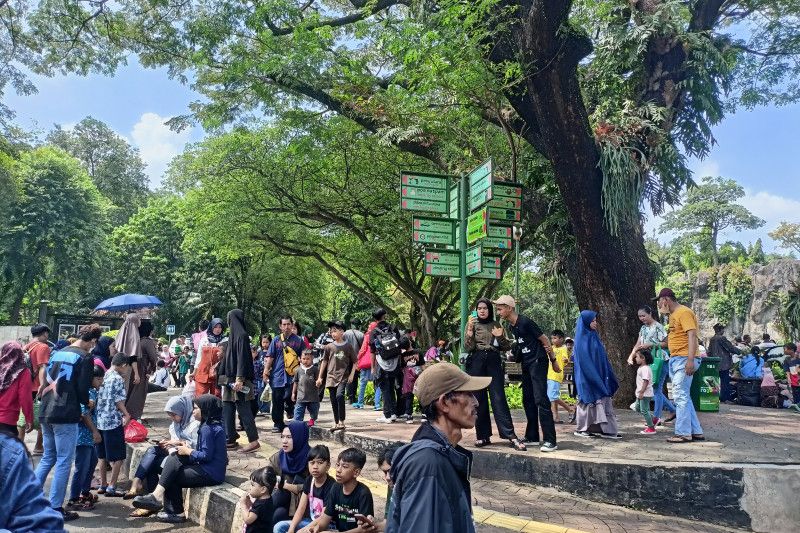 Jakarta (Rifyu.com) – The Ragunan Wildlife Park in South Jakarta is committed to maintaining clean air by urging visitors not to smoke at the tourist spot.
"Ragunan is an area that is indeed a 'clean area', clean air that we protect. If visitors smoke, it means they are polluting the air here, which is already clean," said Ragunan Wildlife Park Service and Public Relations Staff Wahyudi. Bambang when contacted in Jakarta, Tuesday.
According to Bambang, visitors who come to Ragunan definitely want to enjoy clean air. Because of that, the Ragunan Wildlife Park manager hopes that visitors will not pollute the air with cigarette smoke.
His party also conveyed an appeal and carried out socialization in the form of writing at the entrance and on each side as well as loudspeakers to visitors not to smoke in the Ragunan area.
Even though the management wants to make Ragunan a smoke-free space in accordance with Governor Regulation Number 88 of 2010 Amendment to Governor Regulation Number 75 of 2005 concerning No Smoking Areas.
"So far we are still warning them, especially areas where people gather," he said.
​​​​​Excessive smoke and loud noises also annoy animals. "We also warn about excessive horns," said Bambang.
Likewise with visitors who are also not allowed to sound music at a loud volume and it can disturb the animals in Ragunan.
Ragunan visitors today until 16.00 WIB reached 106,000 people and it is possible that there will be more.

Reporter: Siti Nurhaliza
Editor: Sri Muryono
COPYRIGHT © BETWEEN 2023
source: www.antaranews.com