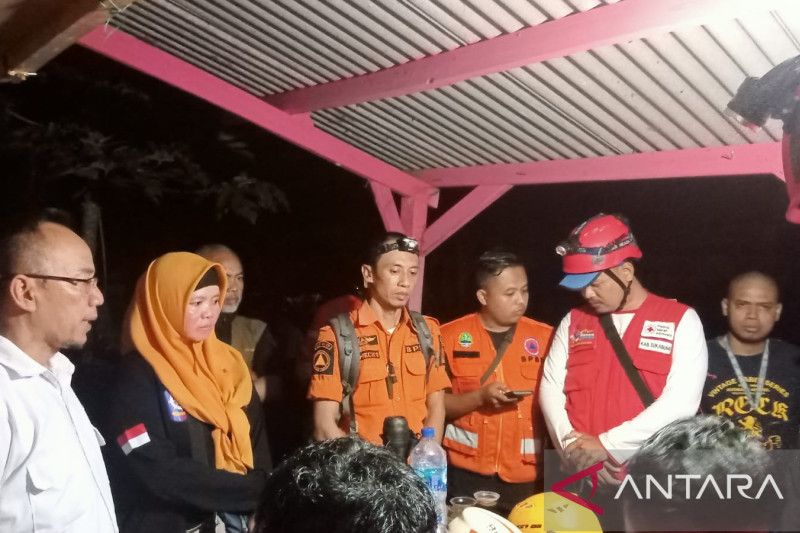 Sukabumi, West Java (Rifyu.com) – The Indonesian Red Cross (PMI) of Sukabumi Regency deployed a number of personnel to assist the joint SAR team in searching for a junior high school student who was swept away by the current of the Cibeureum River, Sukabumi Regency, West Java on Thursday.
"The personnel deployed to assist the SAR operation are equipped with first aid kits, life jackets and body bags," said PMI Head of Sukabumi Regency Hondo Suwito in Sukabumi, Thursday.
Information gathered from the SAR team, the river accident that happened to Raj (14), a junior high school student from Cijulang Village, Berkah Village, Bojonggenteng District, Sukabumi Regency, started with the victim and four of his friends playing and swimming in the Cibereum River, Curug Sentral, Jayanegara Village, Village Kabandungan District.
It is suspected that Raj could not swim and then his body was swept away by the current of the river and asked his colleagues for help. Four of his friends who saw the incident tried to help, but unfortunately they were unable to help and the class VIII student's body sank and disappeared.
Read also: BPBD OKU South Sumatra conducts a search for victims swept away in the Ogan River
Also read: The Jambi SAR team finds victims drowning in the Tabir River
Fellow victims who panicked then sought help from local residents and soon the joint SAR team assisted by the community immediately began searching. But until 18.00 WIT the SAR team had not managed to find Raj.
Conditions in the location where there was minimal lighting, the search and rescue operation continued on Friday (28/4) morning by carrying out a sweep on land and in the river. Until now dozens of SAR personnel from various agencies are still on standby at the location to carry out monitoring.
Hondo said that in this SAR operation his party had coordinated with Basarnas, Polri, TNI and BPBD. PMI has also alerted an ambulance to assist in the process of evacuating victims if needed.
He also appealed to his personnel to be alert and careful because the weather conditions were not friendly which was marked by heavy rain at the search location which was feared a sudden flash flood would occur.*
Also read: SAR finds bodies of victims who drowned not far from the scene
Read also: Search and rescue search for scrap metal that sank in the Jambi Batanghari River
Reporter: Aditia Aulia Rohman
Editor: Erafzon Saptiyulda AS
COPYRIGHT © BETWEEN 2023
source: www.antaranews.com